30 Influential Business Leaders
"A leader takes people where they want to go. A great leader takes people where they don't necessarily want to go, but ought to be."
– Rosalynn Carter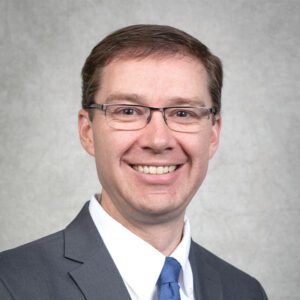 Tyson Hall, PhD
Years with company: 15
Oversees: All aspects of graduate education, providing academic, administrative, and strategic direction to Graduate Studies and Online Campus
Appointed as dean of Graduate Studies for Southern Adventist University in November 2019, Dr. Tyson Hall brings a breadth of experience balancing multiple responsibilities. A graduate of the Georgia Institute of Technology, Dr. Hall co-authored a textbook and owns a patent. When he joined the teaching faculty in Southern's School of Computing in 2005, he designed the embedded systems emphasis for the computer science program. Instrumental in maintaining accreditation for the university, he successfully navigated Southern through the 2012 reaffirmation process as faculty chair. Southern honored Dr. Hall with the Distinguished Service Medallion for emulating Christlike service both behind the scenes and in leadership.
Bo Drake
Years with company: 2.5
Oversees: Economic & Workforce Development Division and
the Tennessee Small Business Development Center
Bo Drake leads two teams of talented individuals to help solve pressing workforce challenges throughout our region. Working with area businesses, he and his team developed high-impact, short-term training programs that prepare people for careers and developed several college-sponsored registered apprenticeship programs. Drake serves on the Chattanooga 2.0 steering committee and in an advisory capacity for the Network for Southern Economic Mobility. He is a graduate of Leadership Chattanooga, a member of Tennessee's Higher Education Leadership and Innovation Fellows program, and a participant in the Young American Leaders Program at Harvard University School of Business.
Shelly Killian
Senior Vice President, Commercial Banking,

First Horizon Bank
Years with company: 12
Oversees: Commercial banking
Shelly Killian is a senior vice president in commercial banking at First Horizon Bank. In this role, she develops and manages commercial business relationships within the Greater Chattanooga area. With 20 years of banking experience, Killian provides personalized service to help many of Chattanooga's area businesses achieve their goals. She co-led the creation of First Horizon's local Women's Initiative Employee Resource Group, which helps provide networking, education, community outreach, and professional development for the Chattanooga team. She is also a member of Chattanooga Women's Leadership Institute and a 2015 graduate of Leadership Chattanooga.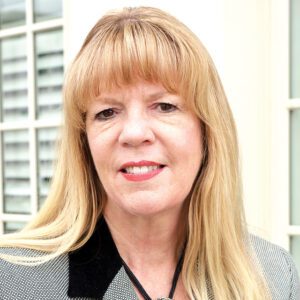 Norma R. Cooper, CPA, CITP
Years with company: 16
Oversees: Financial, human resources, and technology divisions
for IHP and Morning Pointe communities
With over 30 years of business experience, Norma Cooper joined Independent Healthcare Properties, LLC in 2004 and has oversight of financial, human resources, and technology divisions for IHP and Morning Pointe communities. Cooper is a graduate of Southern Adventist University, where she completed her bachelor's degree in accounting. She is a licensed CPA as well as a CITP (Certified Information Technology Professional) and remains active in the Tennessee Society of CPAs and the American Institute of CPAs. Cooper is also a board member of the Morning Pointe Foundation.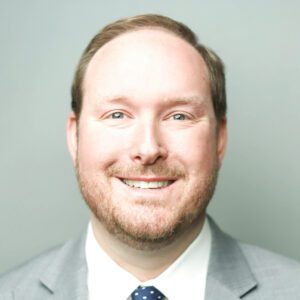 John Eaves, CPA
Years with company: 4
Oversees: Client management audit and advisory services
As a Chattanooga native, John Eaves graduated from the University of Tennessee at Chattanooga in 2004 and began his career in public accounting. With over 16 years of experience in audit, consulting, and tax planning, he has a well-rounded approach to serving his clients in the manufacturing, transportation, nonprofit, private equity, and employee benefit plan industries. Eaves serves as the president of the Chattanooga Chapter of the Tennessee Society of CPAs and is a 2011 Leadership Chattanooga graduate, past president of the Rotaract Club of Chattanooga, and past treasurer of the UTC GOLD Council.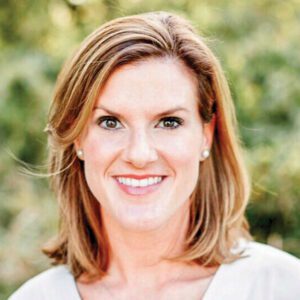 Caroline M. Walker
Vice President of Commercial Banking,

BB&T – now Truist
Years with company: 2
Oversees: Commercial banking
Over the past six years, Caroline Walker has helped owners of privately held companies achieve their financial and strategic long-term goals. Walker is able to combine that experience with the full suite of capabilities that BB&T, now Truist, provides Chattanooga area business owners. She shows her clients the benefits of strong relationship banking by listening and advocating, and then working to implement tailored financial solutions. Walker also serves on the board of The Tivoli Foundation, Chattanooga Area Chamber Finance Committee, and United Way Advisory Board, was the 2020 Heart Ball Chair, and is a current member of the Leadership Tennessee class.
Evann Freeman
Director,

EPB
Years with company: 6 months
Oversees: EPB's government relations and economic development efforts
Evann Freeman joined EPB as director of government relations in December 2019. Freeman has spent the past decade as a government relations professional, most recently for U.S. Senator Lamar Alexander. At EPB, he works closely with local, state, and federal stakeholders, as well as local entrepreneurs and area businesses. A proud Central High alum, Freeman serves on several nonprofit boards and has dedicated his career to building stronger communities throughout Tennessee. He sees his role at EPB as an opportunity to focus his public policy efforts on community benefit and coalition building for his hometown of Chattanooga.
Cameron S. Hill
Years with company: 22
Oversees: Baker Donelson's professional development
Cameron Hill serves as Baker Donelson's professional development shareholder, responsible for legal and professional skills training and mentoring for attorneys. In addition to this role, he maintains a full-time practice, focusing on construction, employment, ERISA, and general commercial litigation matters. Since 2013, Hill has been listed in The Best Lawyers in America in Construction Law and Construction Litigation and was named the publication's 2018 and 2014 Chattanooga Litigation – Construction "Lawyer of the Year." He is a Rule 31 Listed General Civil Mediator, holds an AV Preeminent rating from Martindale Hubbell, and is a member of the Tennessee, Chattanooga, Federal, and American Bar Associations.
Heather Batson, CPA
Years with company: 17
Oversees: Mauldin & Jenkins' local not-for-profit practice while also working with other audit clients
Heather Batson graduated from the University of Tennessee at Chattanooga with a Bachelor of Science in Accounting and Finance in 2001 and a Master of Accountancy in 2003. Batson's experience includes audits for financial institutions, including public companies (SEC), not-for-profit organizations, and employee benefit plans. She is a member of the American Institute of CPAs and the Tennessee Society of CPAs, where she has served on the state board of directors and held various officer positions within the Chattanooga chapter. She also serves on the accounting advisory board for UTC and is a graduate of PrimeGlobal's Leadership program.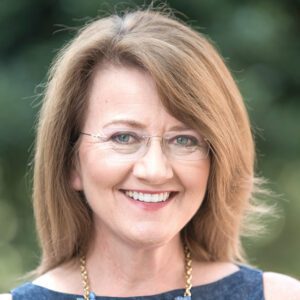 Gina Stafford
Years with company: 2
Oversees: Supports all media, social media, and photography matters of the university and supervises WUTC-FM, the university's National Public Radio station
Gina Stafford has spent more than 20 years in public relations and media communications, the last 15 with the University of Tennessee System. She was first hired by the system in 2005 as its director of communications; three years later, she was promoted to assistant vice president, with responsibilities added to her role as director of communications. In June 2018, she was hired by UTC to help manage the university's media and public relations as well as WUTC-FM. She has earned an Institute of Education Management certificate from Harvard University's Graduate School of Education. She received her bachelor's degree in journalism from Tennessee Technological University and her master's degree in communication from Vanderbilt University.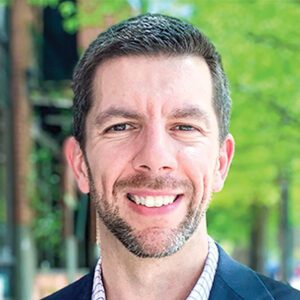 Mike Deering
Chief Investment Officer,

HUTTON
Years with company: 1
Oversees: HUTTON'S investment, asset management, transaction, and leasing platforms
Mike Deering leverages over 14 years of commercial real estate experience in areas including investor relations, asset management, financial reporting, transactions, and investment management. In his first year at HUTTON, he facilitated the sale of over $100 million of high-quality retail assets from HUTTON's shopping center and single tenant portfolios. Prior to joining HUTTON, Deering served as senior vice president of funds management for DDR Corp, where he led the asset management, reporting, and investment management functions for a $4 billion portfolio of shopping centers. He is active in the Chattanooga community and serves as a mentor for the Chattanooga Girls Leadership Academy's corporate mentorship program.

Alan King, CPA
Senior Manager, Tax Services,

LBMC, PC
Years with company: 1
Oversees: Tax services for manufacturing, service, private equity, and transportation
Alan King has over 17 years of experience providing tax and accounting services to companies in a variety of industries. King leverages his wide range of technical knowledge to help companies minimize tax liability, streamline compliance and accounting processes, and consult on growth and strategic plans, as well as to serve as a resource to teams within LBMC. As past treasurer of Launch Chattanooga, King actively supports the local startup community and entrepreneurs. Most recently, he led the effort in LBMC's Chattanooga office to help clients take advantage of the CARES Act. King is a member of the Tennessee Society of CPAs and American Institute of CPAs.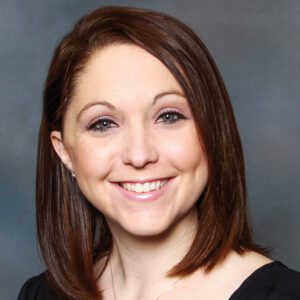 Meaghan Dant Redner
Director of eCommerce,

3H Group
Years with company: 9
Oversees: Revenue-driven digital marketing initiatives
Meaghan Dant Redner's hospitality career started shortly after she graduated with a bachelor's degree in communication from the University of Tennessee at Chattanooga. After roles in marketing and sales at The Southern Belle and the City of Ringgold, she was hired as the marketing coordinator for 3H Group in May 2011, and in 2013, she was promoted to director of e-commerce. Redner's responsibilities include executing hotel online performance through key revenue generation channels, review forums, third-party websites, and social media platforms and facilitating SEO and PPC programs. She also handles public relations initiatives, marketing and advertising inquiries, and local partnerships.
Sandy McKenzie, MBA
Executive Vice President and Chief Operations Officer,

Hamilton Health Care System
Years with company: 14
Oversees: Efforts to optimize quality, safety, and the patient experience; operating, financial, and service excellence outcomes; and fostering a culture of transparency and accountability
With more than 30 years in health care leadership roles, Sandy McKenzie has been an instrumental leader with Hamilton Health Care System. McKenzie oversees the day-to-day operations at Hamilton and provides vision and leadership to more than 2,600 employees. Throughout her career, she has maintained a commitment to exceed expectations with a true team approach, and her leadership has contributed to Hamilton's growth, including the system's largest expansions: the Anna Shaw Children's Institute and the Peeples Cancer Institute. McKenzie obtained her MBA from Southern Adventist University and is a graduate of the Georgia Hospital Association's Leadership Program.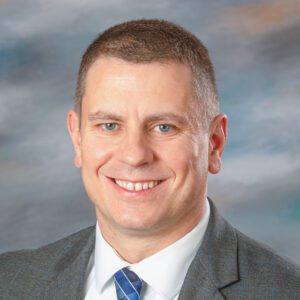 Jason Byrd
Years with company: 7
Oversees: The financial well-being and key service line initiatives of Parkridge East Hospital
Jason Byrd has established himself as an indispensable member of the Parkridge Health System family. As part of the administration team at Parkridge East Hospital, Byrd has played a significant role in achieving national top-decile performance in physician engagement scores. Under his leadership, Parkridge East has undergone three concurrent construction projects, gained approval for or implemented more than $7 million in capital improvements, and helped enhance the hospital's patient engagement scores by 35%. His leadership was critical for helping the system effectively respond to the COVID-19 pandemic and positioning it to thrive as it emerges from the crisis.
Natalie Hunt
Senior Vice President, Relationship Manager,

SmartBank
Years with company: 1
Oversees: Consumer and commercial lender assisting clients within the Chattanooga MSA
Natalie Hunt joined SmartBank in 2019 as a senior vice president and relationship manager. She has more than 20 years of experience in the financial industry with proven knowledge of operating policies and procedures, productivity and performance management, and relationship development. Her client-focused mindset and commitment to providing invaluable service embodies the SmartBank culture. Hunt serves as a board member for Top of Georgia Economic Development and North Georgia Healthcare Center, and she is a member of the Catoosa County Chamber of Commerce's Legislative Committee. Hunt is also a 2015 graduate of Leadership Catoosa.
Ashley Noojin, CPA
Years with company: 10
Oversees: The firm's Accelerate practice in Chattanooga
Ashley Noojin is a senior manager with Elliott Davis and serves as the Chattanooga market leader for the Accelerate practice, which handles outsourced accounting and financial services. She joined the firm's health care consulting practice in January 2010 after graduating from the MBA program at the University of Tennessee at Chattanooga. She received her undergraduate degree in accounting from the University of Alabama. Noojin specializes in physician practice management, mergers and acquisition consulting, and business and financial strategic planning. Noojin strives daily to make a positive impact on her colleagues, her customers, and her community.
Robin Parker
Senior Vice President, Relationship Manager,

SouthEast Bank
Years with company: 2
Oversees: Client acquisition activities in Hamilton County
Robin Parker has over 19 years of experience developing strong banking relationships and offering financial solutions to her clients. Parker values loyalty and works hard to ensure clients know that she is committed to the growth of their business. Her background in management and commercial lending provides her with a wide range of perspectives in aiding clients with their financial needs. She graduated from Tennessee Temple University in Chattanooga and has been with SouthEast Bank at Liberty Tower for the last two years of her career. Parker serves on the Business Development Center board and is an active member of St. Marks United Methodist Church.
John Doub
Years with company: 21
Oversees: Erlanger's supply chain, linen distribution, copy center, and post office
A graduate of Bryan College, John Doub began his employment at Erlanger in 1999. With 41 direct reports, he manages multiple departments at the Chattanooga-based health care system. Doub is responsible for coordinating a "just-in-time" flow of supplies from vendors. Among his many cost-savings initiatives, he implemented the use of automation for distribution, as well as introduced a barcoded supply chain technology. He also oversaw a project to automate Erlanger's surgery supply chain. Doub's ongoing efforts to control inventory while reducing costs has been recognized nationwide, earning him and Erlanger "Best Practice Supply Chain" honors from industry value analysts.
Alan B. Easterly, Sr., Esquire
Years with company: 32
Oversees: Firm management and litigation in the areas of transportation, products liability, premises liability, and construction
Alan Easterly is a managing member in the law firm's Chattanooga office. He received his B.A. from the University of Tennessee in 1985 and his J.D. from the University of Memphis in 1988. He has been recognized as a Best Lawyer in the areas of Transportation Law, Personal Injury Litigation – Defendants, and Insurance Law. Best Lawyers has also named Easterly a 2020 "Lawyer of the Year" in Chattanooga, Tennessee, in the area of Transportation Law. Easterly has served two terms as a hearing committee member for the Board of Professional Responsibility of the Supreme Court of Tennessee. He is also a member of the Federation of Defense and Corporate Counsel.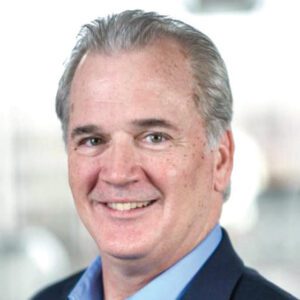 Terry Daum
Years with company: 2
Oversees: Inventory and revenue management
Terry Daum monitors transient and group business to maximize overall hotel revenue through the development and implementation of effective inventory and room pricing strategies. In addition, Daum and his team oversee the e-commerce and digital marketing initiatives for Vision. His expertise has been a vital key to Vision's growth. Before joining the company, Daum held various roles in the hospitality industry, from general manager to vice president of revenue management, advancing his skills in sales, revenue management, and financial analysis. He is an advocate for the Boy Scouts of America, an organization in which he has devoted his time and expertise as a committee chair.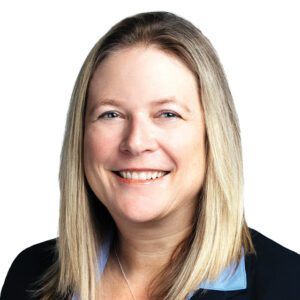 Cathy Dorvil
Years with company: 5
Oversees: Clients in health care and commercial litigation, as well as the firm's recruiting and diversity committees and the summer associate program
With over a decade of experience, health care and commercial clients across the United States trust Cathy Dorvil to represent and defend them in sophisticated business matters, including litigation, arbitration, and government investigations. Dorvil's previous experience as an occupational therapist and in health program management provides her with a unique perspective, often beneficial to clients because she's been in similar shoes. Dorvil is passionate about making a difference in the community and serves as a board member for Chambliss Center for Children, Urban League of Greater Chattanooga, and the Children's Nutrition Program of Haiti.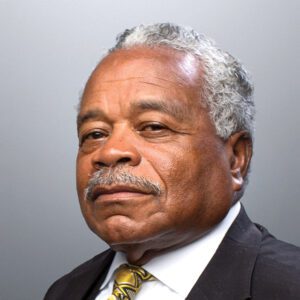 Ronald Harris
Years with company: 34
Oversees: Cultivating diversity, inclusion, and cultural competency at BlueCross BlueShield
Reporting directly to the CEO at BlueCross, Ronald Harris provides strategic leadership and counsel for diversity initiatives that help ensure each employee feels valued and respected for who they are. Under Harris's leadership, the company has earned top rankings on recent Forbes lists of Best Employers for Diversity and Best Employers for Women. BlueCross also earned the title of Best Place to Work for LGBTQ Equality from the Human Rights Campaign in 2019 and 2020. Harris has been recognized by several organizations for his work, and he received the 2017 National Organization for Workforce Diversity's Legacy Award for contributions to the advancement of workforce diversity and inclusion.
Eric Weekley
Years with company: 1
Oversees: All aspects of the credit union's real estate lending division
With over 20 years of banking and lending experience, Eric Weekley joined Tennessee Valley Federal Credit Union as the vice president of mortgage lending after spending five years at a large credit union in the Knoxville market. Weekley has prior knowledge and experience of the Chattanooga real estate market, having worked at a local financial institution for several years before his time in Knoxville. Additionally, he is an associate board member for the Homebuilders Association of Greater Chattanooga, carrying on the experience he obtained over the past four years as a board and executive committee member at a prior association.
Kimberly Bowen
Vice President,

Unum
Years with company: 1
Oversees: Global talent management
Kimberly Bowen is responsible for global talent management at Unum, which includes talent acquisition, learning and development, and employee relations. Her role oversees the holistic employee experience – from recruiting, interviewing, and onboarding to training, growing, and advancing one's career with Unum. Working for a company that hires hundreds of employees annually, she also plays a critical role in shaping the employer brand. One of Bowen's professional philosophies is that a company's success is directly linked to the talent it attracts and retains. In her spare time, she serves on the board of the Chambliss Center for Children.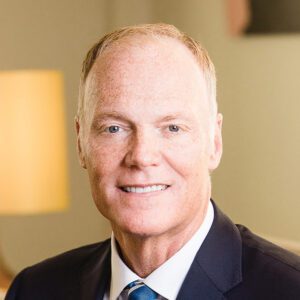 Scott Parrish
Years with company: 30
Oversees: The law firm's four offices, located in Chattanooga, Atlanta, Nashville, and Charlotte, as Chairman
After serving on the firm's governing Policy Committee for seven years, Scott Parrish was elected Chairman of Miller & Martin in November 2019. During his first term as Chairman, Parrish has worked to meet the recent challenges faced by professional services firms while addressing Miller & Martin's goals of growing the firm's existing platform and continuing to effectively meet its clients' needs. In addition to these responsibilities, Parrish concentrates his individual practice on business litigation. He also provides general counsel and risk management services to local and regional companies, and he serves as the chair for the firm's Trade Secrets & Non-Compete Litigation practice group.
Melanie Blake, MD, MBA
Years with company: 6 months
Oversees: Patient quality and safety, utilization management, clinical documentation, and appeals
Dr. Melanie Blake has worked as an internal medicine physician for more than a decade. In addition to direct patient care, she has held multiple academic and administrative leadership roles. As a physician advisor, Dr. Blake works with the medical staff to develop and implement best practices to enhance patient care and serves as a liaison between the hospital staff and administration to improve hospital operations. She also works with the health system's executive team to promote the mission and strategic priorities of the system. Dr. Blake serves as the vice chair of the Tennessee Board of Medical Examiners and is a Circle of Red member with the American Heart Association.
Wilson Meads
Vice President, Commercial Banker,

Synovus
Years with company: 15
Oversees: Commercial banking relationships
Wilson Meads joined Synovus' Chattanooga team in 2016. His banking experience includes commercial underwriting and commercial banking relationship management. Meads seeks to build lasting banking relationships through core principles of sincerity, fairness, courtesy, respect, and gratitude. Outside of the office, Meads is active in the local community, serving on the board of the Chamber of Commerce's Downtown Council and First Things First. He is also a graduate of Leadership Chattanooga. Meads holds a bachelor's degree in economics from Berry College.
Kendra Patton
Director, Driver Recruiting,

U.S. Xpress
Years with company: 13
Oversees: Driver recruitment strategy and tactics to identify and source qualified professional driver candidates
Kendra Patton isn't intimidated as a female in the trucking industry. Instead, she embodies the new era of transportation in a once male-dominated field. In her fast-paced role as driver recruiting director at U.S. Xpress, she leads a team of 20 who relentlessly strive to attract the best drivers to deliver exceptional service to customers across the nation. That involves anything from strategic planning to creating a positive work culture. Patton holds an MBA from the University of Tennessee at Chattanooga and is a member of Women in Trucking, an organization that encourages and supports women in the industry.
Tommy Marlin, Jr.
Years with company: 33
Oversees: All aspects of the leasing process while striving to accommodate every customer's needs and budget
Tommy Marlin has been in the equipment leasing industry since 1982 and founded Marlin Financial & Leasing Corp. in 1987. As president, he is responsible for pricing and negotiating deals, as well as managing his team of three employees. Marlin takes a hands-on approach to working with customers and vendors. He is most proud of the ethics award and A+ rating Marlin Financial has received from the Better Business Bureau. Outside of the office, Marlin is a board member of the Mountain City Club and an active member of the Clear Creek Church of Christ, previously serving on the finance committee there. Marlin is a graduate of the University of Tennessee at Knoxville, where he earned a bachelor's degree in finance.
See Related Articles: