"Leadership is about making others better as a result of your presence and making sure that impact lasts in your absence."

– Sheryl Sandberg, COO, Facebook

Julie Bennett
Director, Chattanooga State Community College
Years with company: 34
Oversees: Chattanooga State's Kimball Site in Marion County
Julie Bennett began her employment with Chattanooga State in 1985, soon after receiving her associate degree from the college; she later earned her bachelor's degree in organizational behavior. Following her service as the college registrar from 1995 to 2000, Bennett was named Kimball Site director in 2000. She received the Professional Staff Excellence Award in 2018. Her additional commitments include the South Pittsburg Rotary Club, where she serves on the board of directors, and the Marion County School Board, where she serves as chair and as the Southeast Director for the Tennessee School Board Association (TSBA). Bennett also recently received the 2018 Gail Shulimson Founder's Award from UTC for her work with the Educational Opportunity Center.

Chris Finch
Senior Vice President, First Tennessee Bank
Years with company: 7
Oversees: The Business Banking Team for East Tennessee
Chris Finch is a senior vice president at First Tennessee Bank and heads the Business Banking Team for East Tennessee, leading a team from Chattanooga to the Tri-Cities. He joined First Tennessee in June of 2012 and has been in banking for 15 years. He has his master's degree in theology from Liberty Baptist Theological Seminary and a bachelor's degree in communication from Cumberland College. Outside of the office, Finch is active in the Chattanooga community, serving on the board of the Children's Advocacy Center of Hamilton County.
Leah M. Gerbitz
Attorney, Miller & Martin PLLC
Years with company: 25
Oversees: Miller & Martin's privacy and data security
and Miller & Martin Women's Network
Leah Gerbitz, a partner with Miller & Martin, is a litigation attorney focusing on health care, data security, and products liability law. As a member of the firm's mass tort national counsel team, she handles complex litigation matters spanning multiple jurisdictions. Additionally, as Miller & Martin's Privacy and Data Security Officer, Gerbitz manages the firm's proactive risk management efforts. Gerbitz serves as co-chair of the firm's Women's Network, an initiative which promotes leadership and development opportunities for the firm's women attorneys and the advancement of women throughout the community. In her community, Gerbitz serves on the board of the Women's Fund of Greater Chattanooga, and she is involved with the Girls Preparatory School's alumni board and annual fund.
Travis Lytle
Senior Vice President & Relationship Manager, SmartBank
Years with company: 14
Oversees: Building the bank's community engagement while developing and managing commercial business relationships
Travis Lytle has a deep commitment to serving the community and clients. His focus on developing new relationships and networking is noticeable through his devoted community outreach involvement and leadership. Lytle has contributed to the development of several small businesses by managing relationships and quickly becoming the banker of choice for some of Chattanooga's most successful business owners. He currently serves on the boards of Community Foundation of Greater Chattanooga, CO.LAB, and Chattanooga Chamber of Commerce. He is a member of UTC's The Chancellor's Multicultural Advisory Council and serves as a commissioner for Chattanooga Municipal Airport Authority. Lytle is also a 2009 graduate of Leadership Chattanooga.
Anthony Houston
Chief Operating Officer, CHI Memorial
Years with company: 6 months
Oversees: Efforts to optimize quality, safety, and the patient experience in partnership with CHI Memorial's physicians; fostering a culture of transparency and accountability; operating, financial, and service
excellence outcomes
Anthony (Tony) Houston oversees the installation, implementation, and physician and staff training for EPIC – the electronic medical record adopted by CHI Memorial. His work also includes strengthening CHI Memorial's brand as the regional adult acute care provider of choice, including enhancing the services available in North Georgia. Houston has more than 18 years of health care leadership experience, having most recently served as the president of CHI St. Vincent in Hot Springs, Arkansas. He is board-certified in health care management and is a Fellow in the American College of Healthcare Executives (FACHE).
Matt Herndon
Chief Operating Officer, U.S. Xpress
Years with company: 8 months
Oversees: Over the road and dedicated operations, brokerage,
driver recruiting, safety, customer service, and planning
Matt Herndon is a results-driven trucking executive with more than 27 years of  leadership in the transportation industry. Since joining U.S. Xpress in 2018, Herndon has proven to be a strong communicator, able to influence with passion and drive strategic change initiatives such as enhancing driver trainer capacity, addressing driver retention, and embracing technology to advance operational results. His responsibilities include daily management of the business, and he has been essential to the company's recent transformation from a privately owned entrepreneurial enterprise to a more professionally managed public entity. Herndon's work philosophy embraces implementing the best practices for current development and future potential growth opportunities.

Rex Rutledge
First Vice President & Commercial Relationship Manager, SunTrust Bank
Years with company: 3
Oversees: Business development and helping commercial banking
clients to successfully grow their companies
Over the past 20 years, Rex Rutledge has helped owners of privately held companies achieve their long-term goals. Rutledge is able to combine that experience with the full suite of capabilities at SunTrust to provide Chattanooga area business owners several paths to enhancing the value of their companies. He strives to show his clients that banking is not a 'utility,' but a 'relationship' in which he advocates by listening and then working together to tailor solutions. Rutledge is also deeply committed to serving his community. He serves on the board of Junior Achievement and previously served as co-chair of Friends of Outdoor Chattanooga. He is a graduate of Leadership Chattanooga.

Holly Gadd, PhD
Dean of the School of Nursing, Southern Adventist University
Years with company: 19
Oversees: Undergraduate and graduate nursing programs; strategic planning to meet agency and community nursing needs; communication, collaboration, and partnership with local agencies for student clinical experience and graduate placements
Dr. Holly Gadd is a Family Nurse Practitioner (FNP), professor, and newly appointed dean of the School of Nursing at Southern Adventist University. In addition to her nearly 40 years of teaching – 19 of which have been at Southern – and more than 40 years of experience as a nurse, Dr. Gadd has published, presented, and peer reviewed extensively; served as interim chair of the nursing department at Southwestern Adventist University in Texas and director of the practical nursing program at Columbia Union College in Maryland; and continued to work as an FNP to maintain up-to-date knowledge of the nursing field to share with her students. Dr. Gadd enjoys volunteering in the community and has received the Distinguished Service Medallion from Southern.
Sam Stroud
Director of Procurement & Construction, 3H Group, Inc.
Years with company: 4.5
Oversees: Construction process, procurement, and renovations
Sam Stroud has been with 3H Group, Inc. for the past four and a half years. Prior to joining 3H, he was a collegiate soccer coach for 10 years after earning a bachelor's degree in science education from Auburn University. Stroud accepted a position as project manager with 3H in 2015. His work ethic and dedication earned him a promotion to Director of Procurement & Construction in 2018. Stroud handles hotel renovations, procurement for new construction, and oversees the construction process for new developments. As Director of Procurement & Construction, Stroud serves as the liaison between the construction team and hotel operations to ensure all task items are completed prior to opening.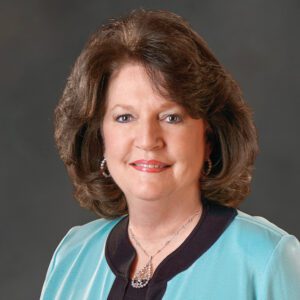 Susan E. Rich
Shareholder in the Real Estate Practice Group, Baker Donelson
Years with company: 32
Oversees: Works with clients on matters related to commercial lending, banking, real estate, and corporate and health care law
Susan Rich is an experienced attorney whose practice includes diverse financing transactions, including asset-based lending, construction lending, loan rehabilitation, letters of credit, commercial and residential real estate development, diverse multi-state real estate purchase and sale transactions, mergers and acquisitions, managed care issues, and general corporate and health care related matters. Rich has been a pioneer for women at Baker Donelson, serving as the first female shareholder, the first female to be an Office Managing Shareholder, and the first female appointed to the firm's Board of Directors. In 2011, the firm created an award in her name for Baker Donelson attorneys who display excellence in the promotion of and commitment to women in the legal profession.
Scott Wilson
Director of Community Relations & Foundation,
BlueCross BlueShield of Tennessee
Years with company: 8.5
Oversees: Community relations strategy for BlueCross
Scott Wilson directs statewide charitable giving and civic support efforts for BlueCross. His role includes oversight for the BlueCross Healthy Place program, a strategic philanthropic effort launched in 2018 to create active, healthy spaces in communities across Tennessee. The company's charitable support is funded through the BlueCross BlueShield of Tennessee Health Foundation and Community Trust. Wilson and his staff also lead TeamBlue, the BlueCross employee volunteer program, which supports the work of nonprofit and civic organizations statewide. An alumnus of the University of Tennessee at Chattanooga, Wilson is part of the Leadership Tennessee Class of 2018. He also participated in the Young American Leaders Program at the Harvard University School of Business in 2017.
David W. Noblit
Attorney, Leitner, Williams, Dooley & Napolitan, PLLC
Years with company: 40
Oversees: The firm's mediation practice
Born in Chattanooga, David W. Noblit is a product of the local school system and was a student leader at the University of Tennessee at Chattanooga, where he earned a bachelor's degree in 1975. A member of the Law Review at Memphis State University while in law school, he earned his J.D. after having been elected into Omicron Delta Kappa. Since 1985, he has actively served as a mediation advocate in well over 100 cases, and he has conducted well over 1,000 mediations in a wide variety of legal disputes. Noblit is also a member of the National Academy of Distinguished Neutrals, an association for attorney mediators and arbitrators.
Darren Hodges
Director, Tennessee Valley Division, Coca-Cola Bottling Company UNITED, Inc.
Years with company: 33
Oversees: Four sales centers of Coke UNITED (Chattanooga, Scottsboro, Rome, and Jasper)
Darren Hodges' Coca-Cola story started in 1986 with a second shift loading and shipping job while attending the University of Tennessee at Chattanooga, where he earned a bachelor's degree in accounting. Upon graduation, he moved to route sales, and over the course of 25 years, Hodges has held various sales management positions at the company. In 2013, he became the division director and now leads more than 600 associates with the daily goal of providing the best customer service and brand awareness to the community.
Justin Furrow
Labor & Employment Chair, Chambliss, Bahner & Stophel, P.C.
Years with Company: 11
Oversees: The firm's growing Labor and Employment practice group that represents local, regional, and national employers on federal
and state labor and employment matters
Employers ranging from small family-owned businesses to international publicly traded corporations depend on Justin Furrow for his pragmatic legal advice. Nationally ranked by several independent organizations for his client service excellence, he produces consistent favorable results for clients by taking a hands-on, energetic, and innovative approach. From everyday advice to complex litigation, Furrow addresses each matter in a way that minimizes risk in today's evolving workplace and puts his clients' overall business objectives first. As a leader in and out of the courtroom, he chairs Chambliss' Labor and Employment Section, one of the most rapidly growing and successful practices at the firm. He also serves as Vice Chair of Public Policy for the Chattanooga Area Chamber of Commerce and is a Leadership Chattanooga graduate.
Kelli Grimes-Ballard
Director of Privacy, EPB
Years with company: 12
Oversees: Collaboration among all EPB divisions for ensuring privacy to protect customers and employees
As a member of EPB's legal services department, Kelli Grimes-Ballard leads efforts to maintain the company's high standard for privacy. Her career at EPB began 12 years ago as a senior IT auditor, and through the years she has earned the respect of her peers as a leader whose talents and passions align with EPB's priorities. "I strive to protect information as if it were my own," says Grimes-Ballard. Outside of her work at EPB, she is a leader in supporting community service and education partnerships. Grimes-Ballard is passionate about mentoring young women through many programs, including Women United.
Matthew T. Hisey, CPA
Tax Director, Mauldin & Jenkins, LLC
Years with company: 5
Oversees: Business development, client management, and tax department operations
Matt Hisey, CPA, is a tax director with Mauldin & Jenkins. Hisey received his bachelor's degree from the University of Tennessee at Chattanooga and has worked in public accounting since 2008, joining Mauldin & Jenkins in 2014. Hisey provides a wide range of both individual and business tax services. He enjoys working closely with business owners and assisting individuals with tax savings and estate planning. He also has extensive experience with not-for-profit tax issues including community foundations, educational institutions (secondary and college), and private foundations. He is a member of the AICPA, TSCPA, and Chattanooga Estate Planning Council. He also serves as treasurer of the Hamilton Place Chattanooga Rotary and serves on the firm's internal tax committee.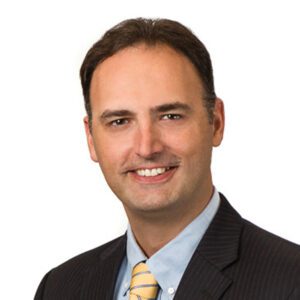 Steve Thomason, CPA, MAcc
Senior Manager, Audit & Advisory Services, LBMC, PC
Years with company: 11
Oversees: Client Management Middle Market Audit and Advisory Services
Steve Thomason has more than 20 years of experience in the audit and advisory services arena helping clients navigate the ever-changing landscape of financial reporting requirements and compliance maintenance. He leverages his broad expertise in advisory services related to internal controls, as well as mergers and acquisitions consulting for business combinations and purchase accounting. As senior manager at LBMC, Thomason specializes in working with closely held businesses in the manufacturing, distribution, service, and construction industries. His deep technical knowledge enables him to take the lead on large acquisition engagements and lead teams through complex transactions resulting in exceptionally high levels of service to clients. Additionally, Thomason is a member of TSCPA and AICPA.
Chad Adams
Senior Vice President & Commercial Banking Advisor, SouthEast Bank
Years with company: 1
Oversees: Commercial banking relationships
With more than 18 years of banking experience, Chad Adams provides personalized service and customized solutions for his clients at SouthEast Bank's new location downtown in Liberty Tower. Adams' broad banking experience as a branch manager, retail area manager, and commercial lender gives him a unique perspective to assist his clients in all aspects of business banking. His areas of expertise include commercial lending and advising family-owned businesses with specific strategies that ensure their long-term success. Adams is an active member of BNI, works with the Chattanooga Chamber of Commerce, and volunteers with Junior Achievement. He is also the current president of a nonprofit youth recreation league in the East Brainerd community.
Jon Paul Davis, CPA, CGMA, MBA
Partner, Henderson Hutcherson & McCullough
Years with company: 12
Oversees: The Management Advisory Services department
Jon Paul Davis provides business owners with the knowledge and foresight they need to navigate complex financial decisions. He guides companies through business planning, including strategic growth decisions, forecasts, and financial modeling. Davis also assists clients with all stages of mergers and acquisitions. Business owners rely on Davis to guide them through complex methods of financing, tax, and strategic planning, as well as operation support. He is responsible for training and mentoring new staff, especially those heavily involved in advisory services. He is very active within the community and currently serves on the board of the H*Art Gallery and on the Investment Committee of the United Way of Greater Chattanooga.

Kathryn Price, BSRT (R)(CT)(M)
Market Imaging Manager, Parkridge Health System
Years with company: 33
Oversees: Imaging departments at Parkridge East Hospital and Parkridge Medical Center
Kathryn Price has been an integral part of the imaging departments at Parkridge Health System for more than 30 years. In her role as market imaging manager, Price spearheaded the creation of a new digital radiology room and leading-edge imaging technology at Parkridge East. Guided by a health care philosophy based on treating patients and colleagues the way she would want her family to be treated, Price exemplifies a dedication to the patient experience, employee engagement, and radiation safety. Price donates her time to develop future imaging professionals, serving on the Chattanooga State Sonography Advisory Board and as chair of the Radiologic Technology Advisory Committee. She also volunteers with Friends of East Ridge Animal Services.
Jenelle Hawkins
Director of Learning & Talent Development, Vision Hospitality Group, Inc.
Years with company: 1.5
Oversees: Staff training for each hotel in Vision's growing portfolio, which includes designing and implementing learning curricula and ensuring all procedures align with Vision's core values and objectives
Jenelle Hawkins holds more than a decade of hospitality experience in various leadership and managerial roles. It was during this time that she found her true passion: the training and development of others. Since joining Vision in 2017, Hawkins has enhanced the educational platform that supports more than 1,400 associates. These efforts have helped to maximize the skills of all Vision associates both personally and professionally. Her impact extends beyond Vision Hospitality Group as she teaches at the University of Tennessee at Chattanooga, where she is also a College of Business mentor. She has spearheaded the UTC Hospitality Immersion Program for two consecutive years and serves on the Hamilton County Education Future Ready Program.
Peter Lindeman
Commercial Banking Manager, Synovus
Years with company: 1
Oversees: A talented group of commercial bankers engaged in business development and maintaining commercial relationships
Peter Lindeman joined Synovus in 2018 and has 27 years of commercial banking experience, including treasury management and commercial lending. Lindeman has also led private banking and merchant services teams. Lindeman's Chattanooga team focuses on a consultative approach to developing long-term relationships with business partners. The group is currently working to expand Synovus in the Chattanooga market. Outside of the office, Lindeman is active in the local community, serving on the board of the Chamber's Downtown Council and volunteering at various nonprofits in the area.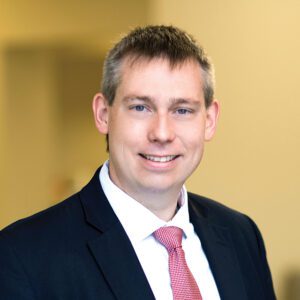 Derek Daniel, CPA, CGMA
Senior Manager, Elliott Davis
Years with company: 15
Oversees: Manufacturing and distribution assurance services
As a Chattanooga native, Derek Daniel began working with the firm immediately after graduating from UTC in 2004. He works primarily with international and domestic manufacturing and distribution companies in the Elliott Davis assurance practice and is seen as a trusted advisor to his clients. Daniel has recently advised his clients through evaluation and implementation of the new revenue and lease accounting standards along with other complex financial statement reporting issues. As of July 1, 2019, Daniel will be the president of the Chamber's Chattanooga International Business Council. He is very active in the community, serving on the board of directors for Family Promise of Greater Chattanooga and volunteering on the production team at Rock Point Church. He recently graduated from Leadership Chattanooga.

Ben Harper
General Counsel, Hutton
Years with company: 4
Oversees: A busy legal team that handles hundreds of leases and real estate acquisition, finance, and closing transactions every year
Ben Harper has 15 years of experience in commercial real estate law, with an extensive background in retail real estate development, acquisitions, dispositions, joint ventures, and leasing. Harper is a graduate of Covenant College and the University of Georgia School of Law. Before joining Hutton, he was an attorney with Husch Blackwell, LLP, where he focused on real estate development and corporate clients. At Hutton, Harper leads a team of 13 in-house lawyers, paralegals, and closing administrators. Harper also serves on Hutton's executive leadership team. Outside of the office, Harper has supported green|spaces, where he was a founding board member and served as a board chair. He has also served on the board's executive committee for Crabtree Farms.
Wade Hinton
Vice President, Unum Group
Years with company: 1
Oversees: Inclusion and diversity
Wade Hinton is responsible for strategic programming to ensure Unum's culture, environment, and business approach are inclusive and respectful to all. He and his team partner with leadership and five employee resource groups to build cultural competencies across the company that integrate inclusion into Unum's business strategy and operations. Harnessing the power of different backgrounds, perspectives, and ideas, Hinton plays a central role in helping Unum better serve the 38 million people and families the company protects. In his spare time, Hinton serves on the boards of the Benwood Foundation, the Chattanooga State Foundation, CO.LAB, and Sankofa. He was named a 2017 Presidential Leadership Scholar, a 2018 graduate of Leadership Tennessee, and a 2018 Tennessee Bar Foundation Fellow. He is also the founder of Board Connector.
Angela Basham-Saif, BSN, RN, TCRN
Associate Chief Nursing Officer, Erlanger Health System
Years with company: 4
Oversees: Erlanger Baroness Hospital's surgical patient care units and trauma services
Angela Basham-Saif joined Erlanger Health System in January 2015 and is responsible for all aspects of patient care, quality, and service for surgical patients at the Erlanger Baroness Hospital. Recognized for her expertise in trauma care, Basham-Saif is a member of the Tennessee Department of Health Trauma Center Site Review Team and serves on regional councils and committees in Tennessee, Alabama, and Georgia. She engages clinical staff to deliver quality care and provide a positive patient experience for surgical patients. She has also implemented an outreach program, Stop the Bleed, that provides education and training for high school students in emergent situations. More recently, she developed a Massive Transfusion Team Response for trauma patients requiring surgical intervention.
Brant Caldwell
Chief Financial Officer, Tennessee Valley Federal Credit Union
Years with company: 6
Oversees: Accounting and finance functions
After graduating from the University of Tennessee at Chattanooga in 1994, Brant Caldwell spent 18 years working at Hazlett, Lewis & Bieter, PLLC and was involved in audits of the firm's bank and credit union clients. After spending one year at another local financial institution, Caldwell joined Tennessee Valley Federal Credit Union (TVFCU) as chief financial officer where he directs all accounting, financial reporting, collections, and facilities management functions for TVFCU. Additionally, Caldwell serves on the finance committee for the Partnership for Families, Children and Adults.
Marty Smith
Senior Associate Vice Chancellor for Development and Alumni Affairs, University of Tennessee at Chattanooga
Oversees: Development programs for UTC's five colleges – the College of Arts and Sciences; Gary W. Rollins College of Business; College of Engineering and Computer Science; College of Health, Education, and Professional Studies; and the Honors College
Martin (Marty) Smith joined the University of Tennessee at Chattanooga as its first senior associate vice chancellor for development and alumni affairs in May. Smith manages development programs for UTC's five colleges in addition to managing campus fundraising initiatives, annual and planned giving, and corporate and foundation relations for the University of Chattanooga Foundation. A fundraising executive with more than 30 years' experience in higher education leadership, Smith came to UTC from Transylvania University in Lexington, Kentucky, where he was vice president for advancement since 2016. Smith has a master's degree in sports administration from the University of Kansas and a bachelor's degree in public relations from Ottawa University in Kansas.
Lisa Murphy Bryant, IACCP®, SPHR®, SHRM-SCP®
Chief Compliance Officer, Patton Albertson & Miller
Years with company: 8
Oversees: Compliance and Human Resources. Ensures compliance with laws, regulatory requirements, policies, and procedures. Responsible for comprehensive human resources.
As a partner of Patton Albertson & Miller, a wealth management firm headquartered in Chattanooga, Lisa Murphy Bryant loves being part of a company that is passionate about putting clients' interests first. The firm has deep expertise in planning, investment management, and trust and fiduciary services. In her role, Bryant serves on the leadership team and helps with strategy, coaching, vision, talent management, and compliance. Bryant says, "It is a joy to be part of a company that makes such a positive difference in the lives of our clients and our team members." Bryant is actively involved with several nonprofits in the Chattanooga area.
Chris Frost
Senior Vice President of Sales and Marketing, Astec, Inc.
Years with company: 20
Oversees: Domestic sales, international sales, parts sales, and advertising
Chris Frost began his career with Astec, Inc. in 1999 in the position of sales coordinator. He became the manager of inside sales in 2005 before moving to the role of a regional sales manager in 2008. His knowledge of the asphalt industry grew rapidly as he progressed through each of these roles, and he currently serves as the senior vice president of Astec – responsible for organizing and overseeing the departments of sales, marketing, parts, and logistics as well as incorporating the activities of Astec's Dillman division, located in Wisconsin.
See Related Article: