Employee Retention Strategies
Over the course of the last five months, companies have experienced some of the most unpredictable and unforeseen circumstances that have changed the way we will look at business forever. While not all companies have been forced to reduce their staffs, others have. Now more than ever, businesses must depend on employees who have the skills and abilities to perform a variety of tasks, and retaining top talent is paramount.
By Andrew Shaughnessy
Very few employers would disagree that losing talent costs companies time and money – a lot of it. The Society for Human Resource Management estimates that it takes companies 42 days on average to fill an open position, while the average cost-per-hire is $4,129. Other studies reveal even gloomier data. According to the Work Institute's 2019 Retention Report, the average cost of replacing an employee is $15,000. All told, it estimates that U.S. employers lost $617 billion to voluntary turnover in 2018. There are "soft" consequences to high turnover as well: decreased employee engagement, lower productivity, lost institutional knowledge, and negative impact to a company's culture and morale.
Meanwhile, Work Institute research also shows that more than 75% of employees who quit could have been retained by their employers. Though some employee turnover was due to relocation, retirement, or employees being fired, most workers cited preventable reasons for leaving, including career development, work-life balance, poor manager behavior, and seeking better compensation and benefits. What's more, preventable employee turnover is on the rise.
In short, while the cost of replacing an employee is unacceptably high, it is far from unavoidable.
So, what can you do to improve employee retention, and how can you do it?
Start Early
Optimizing retention starts even before you hire. When identifying a potential employee, it's not just the resumé and skillset that count – culture fit is crucial. "It's key to take time on the front end to identify candidates who reinforce the core of your brand, " says Reliance Partners Chief Operating Officer Laura Ann Howell. "You've got to be intentional to define that corporate identity – Who are you as an organization? What do you want your employee and client experience to look like? – and ensure you add team members who have alignment between technical skills and the direction you are steering the organization's culture."
Onboarding is key as well. Set new employees up for success by immediately setting expectations, clarifying objectives, and establishing a welcoming, professional atmosphere. The first days on a job can set the tone for years. Help new employees forge positive relationships with co-workers and supervisors, and get them engaged immediately by giving them meaningful work early on.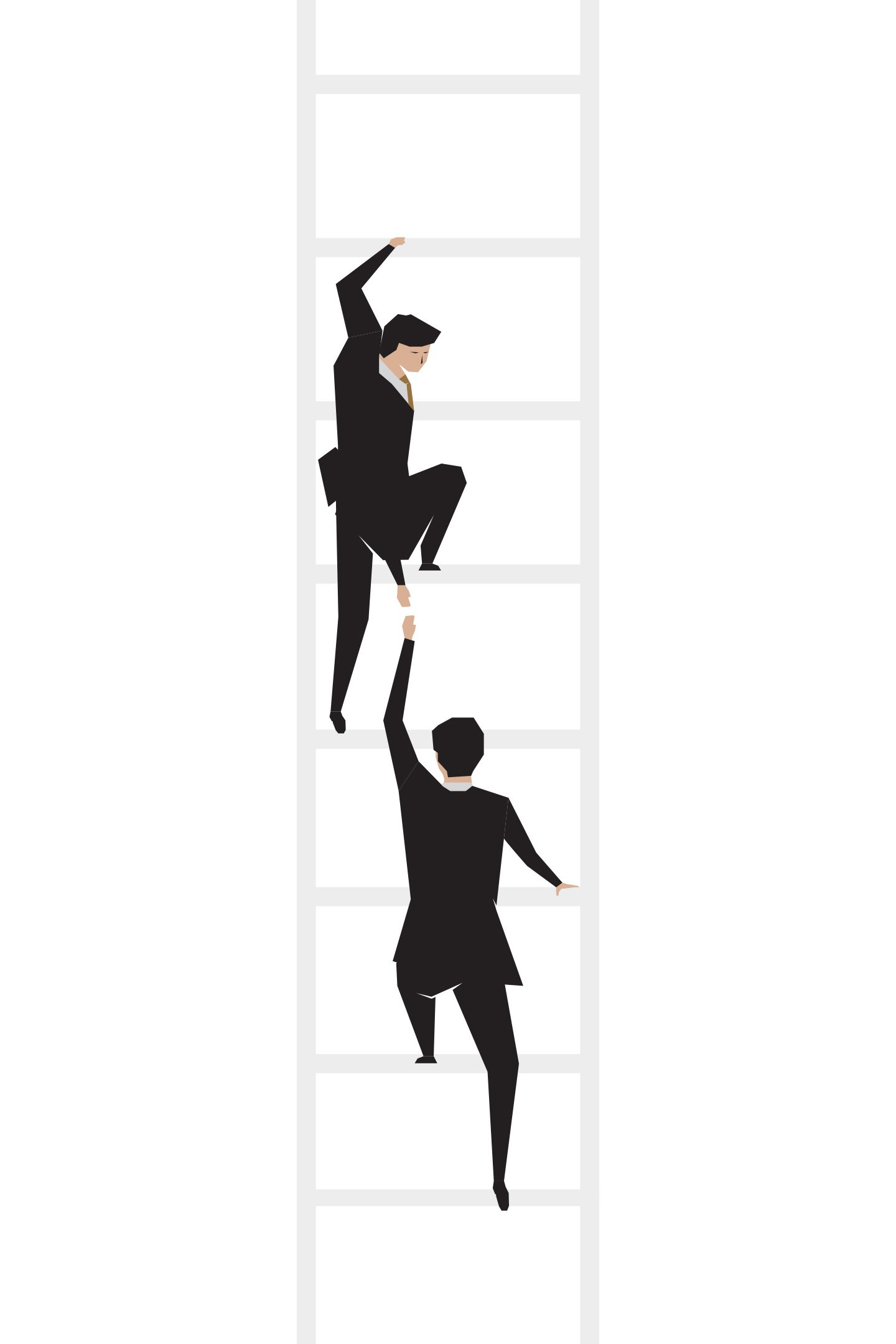 Invest in Leadership Development for Everyone
When there's a clear path forward to advance their careers, employees are more likely to buy in, work hard, and stay engaged. Lay out a career roadmap for every employee, right from the get-go. Then, clearly identify a rubric to measure success and chart progress, and give them the tools to win. Better training makes for better employees, and when your talent hones their skills and develops their abilities, it can only benefit your company. Investing in your employees through ongoing education and professional development programs is a no-brainer.
At BlueCross BlueShield of Tennessee, employees can participate in various professional development programs, including mentoring, job rotation, and leadership development.
"BlueCross BlueShield has really put their money where their mouth is as far as developing their people," says BCBST Vice President of Human Resources Gary Steele. "The company makes that commitment to our people: We want you to stay with us, so we're going to invest in you."
Giving employees opportunities to advance or move laterally within your organization also makes them feel valued and provides incentive for them to perform well and grow in their leadership abilities.
"We post all of our jobs internally," Steele adds. "Depending on the year, about 46 to 50% of our open jobs are filled internally, and about 42% of those are promotions."
Competitive Compensation and Core Benefits Are Key
Before you try to boost morale with beer kegs, ping pong tables, and Taco Tuesdays, it's crucial to nail down the truly foundational pieces of employee retention.
"It's important to prioritize core benefits and compensation," Howell explains. "In order to retain top talent, you have to make sure the foundational aspects of the employee experience are competitive. I tell people: 'We will make it a fun place to work, but our first priority as an employer is to ensure that our team has a path to both personal and professional success' – for many team members, that means above market salary and benefits."
Ultimately, the majority of your employees are motivated by money and the desire to take care of themselves and their families. These key components form the foundation upon which every other piece of the employee retention puzzle is built. Without it, the rest is merely fluff.
Ask for Feedback Regularly, and Act on It
Once you've hired the right people, laid out a clear roadmap for growth, and given them a foundation of competitive compensation and core benefits, your next responsibility is to create an environment where employee engagement is encouraged through open communication and continuous feedback. Sometimes this just looks like hiring and training empathetic managers and teaching good listening skills. Other times, this is accomplished through a more formalized data gathering process.
BlueCross BlueShield of Tennessee's first-year survey and annual engagement survey have proven remarkably valuable in this regard. In 2020, the senior leadership team received more than 19,500 comments from the engagement survey. They read every single one.
"We can't make every single suggested change, but if we see common themes, we break them down and put them into buckets," Steele says. "We'll take maybe the top three things and communicate that back to say: 'Hey, we heard you, and we're going to do X, Y, and Z to try and fix it.'"
The company has also implemented an online innovation platform known as share@work that regularly solicits employee ideas for business and cultural challenges, and engages leadership to review and take action. Over the years, survey feedback and share@work challenges yielded tangible changes at BlueCross BlueShield of Tennessee, ranging from a more relaxed dress code and installation of an on-site walking track to additional benefits around paid parental leave and increased tuition reimbursement.
There's good precedent for using a data-driven approach to employee engagement. Google famously uses a steady stream of employee surveys to assess manager performance, optimize processes, and pinpoint conditions in which their people thrive. By combining performance data with qualitative survey results, Google's leaders better understand the complex dynamics at play. Meanwhile, because Google consistently takes action based on employee suggestions and feedback, their survey participation numbers are notably high (90% on average) and repeatedly have been credited with increasing productivity, retention, morale, and profit.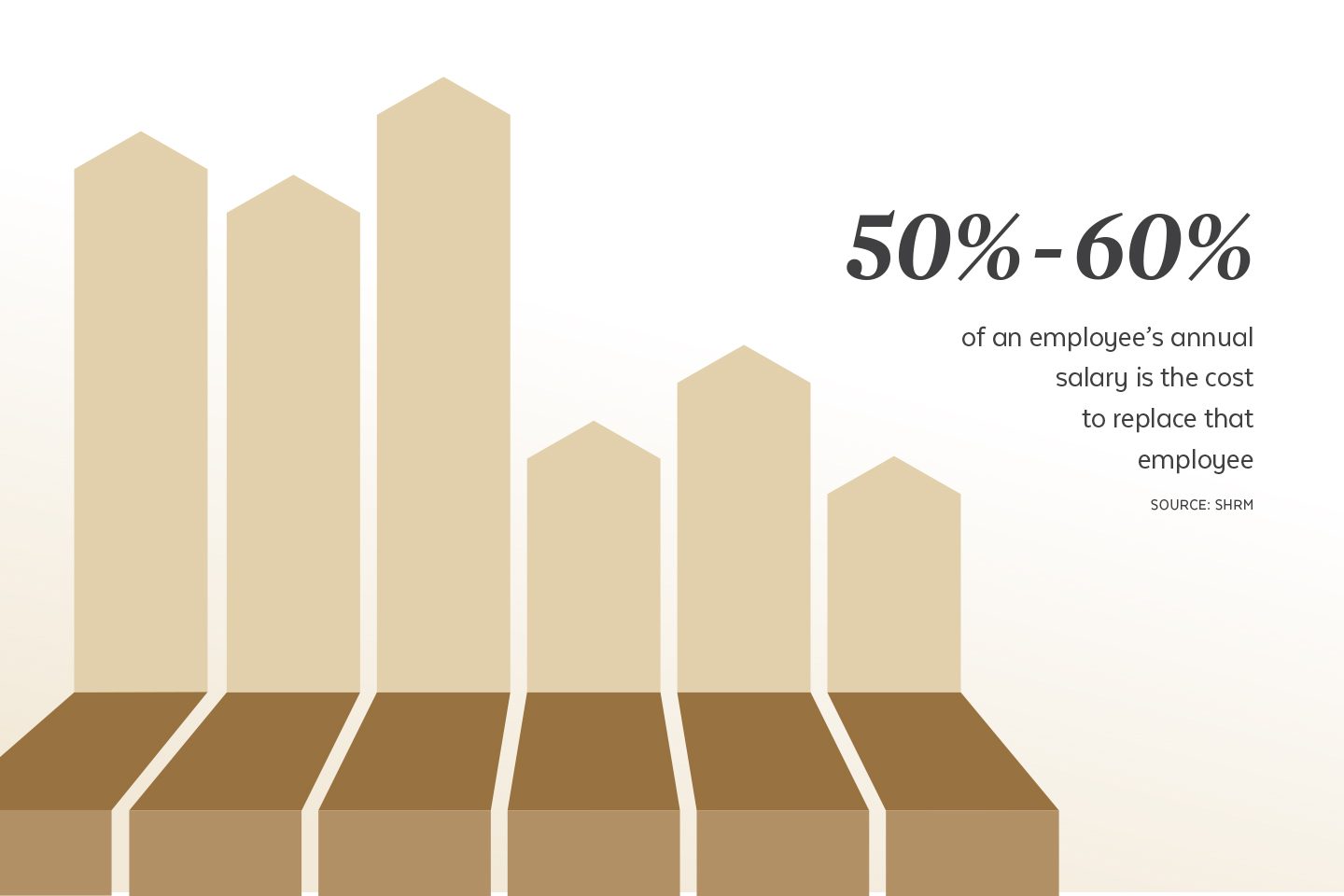 Keep an Open Mind
Sometimes you hire a qualified, talented individual, only to find out they're a poor fit for the job. The easy solution would be to fire them, or to wait until they burn out from frustration and quit. Don't give up so easily. Often, some creative redirection can make all the difference for employee success.
Howell tells the story of a time when it became clear that an individual was no longer a good fit for the job. They clearly didn't love what they were doing, and the team could sense it. This person was smart and capable, but something just wasn't clicking. Much to Howell's delight, instead of moving on from the employee, the management team took a closer look at their skills and personality and recommended them to different role within the organization.
"Now this employee is an absolute rock star," says Howell. "Reliance's ability to redirect those skills and team members into better suited roles has been a hallmark of our success in retention. It's all about having an open mind."
Value Technology
According to U.S. Census data, 5.2% of Americans worked from home in 2017, up from 3.3% in 2000. Those numbers have risen exponentially in recent months due to COVID-19. Fortunately, thanks to advancements in technology, the transition has been smoother than many expected, and there are some positives. The evidence indicates that working from home actually benefits both company and employee. Numerous studies show that working from home tends to improve productivity, allowing employees to focus, free from the distractions of a busy office.
Be Charitable
More and more every year, employees express the desire to work for organizations that reflect their values, behave ethically, and give back to the community. Consider advertising community service opportunities for your staff, and encourage them to get involved in causes bigger than themselves.
"We offer our employees the chance to do a significant amount of community service every year, and we have a fund that gives back to communities and charitable projects in Tennessee," says Steele. "We're in the business of caring. That is truly taken seriously at BlueCross BlueShield."
When your employees feel like they are part of a company that is contributing to the greater good, they'll take pride in their work and be more likely not only to stay, but to work hard and thrive.
Recognize Trends and Make Adjustments
Even when operations appear to be running smoothly, a willingness to look beyond the surface can provide valuable information. The outdoor clothing brand Patagonia has offered on-site childcare for its employees for more than 30 years. Founder Yvon Chouinard put the program in place after noticing a trend of talented women leaving the company before they reached senior management level. Add in 16 weeks of paid maternity leave, and you have a recipe for stellar retention. As of 2016, Patagonia had a 100% return rate of employees who took maternity leave (compared to a 79% average nationally), and today, 50% of the company's managers and senior leaders are women.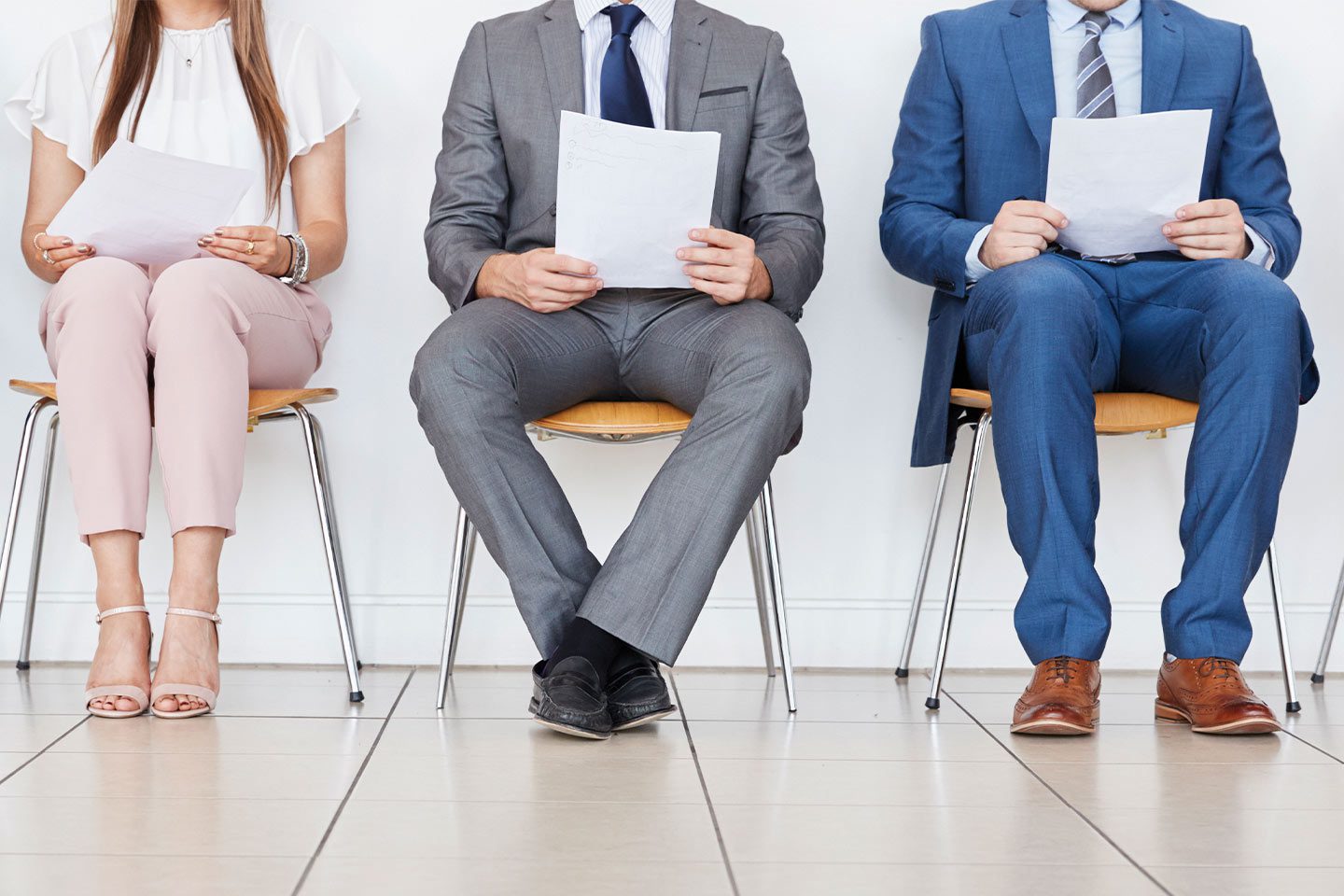 90% of workers say they are more likely to stay at a company that takes and acts on feedback

Source: Achievers 2020 Engagement & Retention Report
Appreciate Your Employees
Everyone wants to be acknowledged, heard, and recognized for their hard work. Your employees are no different. In a study by the Boston Consulting Group, 81% of 200,000 global employees polled said that they are motivated to work harder when their boss showed appreciation for their work. According to Forbes, a third of employees said they would take a pay cut for a job where they felt more seen or heard.
Because everyone has a different personality and "love language," smart managers will get to know their employees as individuals to encourage them most effectively. For one, verbal praise and words of encouragement could make all the difference in the world. For another, it might be a handwritten note or gift of appreciation that does the trick.
Zappos, an online shoe and clothing retailer, uses an innovative peer-to-peer reward program, giving employees the chance to acknowledge and reward their co-workers for a job well done. With the program, they can award "Zappos dollars" that can be redeemed for company swag, movie tickets, or donated to a charity. Co-workers can also nominate one another for better parking spots or even reward one another with cash bonuses.
Retention Takes Intention
Improving employee retention and engagement takes purpose, creativity, and care. A company is only as strong as its employees. Help your people grow and thrive, and they will do the same for you.
See Related Articles: