One Word of Advice for the Next Generation
Sometimes, the best advice is short and sweet. We challenged business professionals to offer one word of advice to the next generation of aspiring leaders.
OPTIMISM
When I was a child, my dad would encourage me by bringing a finger to his chin and telling me, "Keep your chin up." I interpreted this as always keep pushing forward while being optimistic. The arts sector is such a driver of our local economy and has been hit hard by the pandemic – but we're still here. Imagine social distancing without your music, movies, books, and arts and crafts. We're resilient, planning, pivoting, rising. I'm optimistic that we will again be able to gather together and enjoy the arts in the future, but I'm keeping my chin up and learning new lessons along the way.
James McKissic, President, ArtsBuild
---
---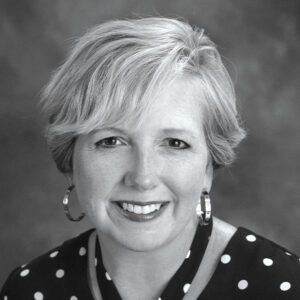 QUIET
You don't have to be the loudest person in the room. In fact, often it is the person who doesn't talk all the time who draws the most attention when he speaks. His words have more meaning. I often think of the old saying, "We were given one mouth and two ears for a reason." And I would add to that – two eyes. Listening and observing will take you far.
Jennifer Nicely, Foundation President, CHI Memorial
---
---
MODERATION
My dad used to say, "Moderation is for monks!" In keeping with that, get out, do something, and don't sit at home. Meet people, go out to fun places, make new friends, learn a new hobby, serve on a board, get involved in your community, go to a bar – it's the absolute best way to get ahead in the business world and to enjoy the pie of life you were given.
Arch Willingham, President, T.U. Parks Construction Company
---
---
VALUE
Every decision or action has value. As M. Scott Peck famously said, "Until you value yourself, you won't value your time. Until you value your time, you will not do anything with it." You should consider and be able to communicate the value of each decision and action you make in your business to be an effective, transparent leader. Once you value yourself and your time, you will begin to value others' time more. Equally important is learning the values of those around you. You may find that their values differ from yours, and becoming familiar with their values will allow you to motivate, develop, and lead in a meaningful way. 
Darlene Brown, Founder & President, Real Estate Partners Chattanooga LLC
---
---

FOCUS
If I had to offer just
one word of advice, it would be focus. Focus on your core business, and be great at it. Focus on taking care of your people who put in the work
every day to make sure your business runs smoothly. At the same time, keep your people focused on your core mission – this will set you up to improve your business's productivity, performance, and ultimately, its success.
Ryan Crimmins, Chairman, Lawson Electric
---
---
PEACE
Peace of mind is priceless. There are so many things that require our attention each day, and it's natural to feel stressed and overwhelmed. Anxiety only intensifies challenges rather than alleviates matters. Embrace and cultivate peace within by taking a moment to pause, relinquish tension, take some deep breaths, and return to the task at hand with calmness and clarity.
Yohunnah Woods-Moton, Licensed Professional Counselor, Henegar Counseling Center
---
---
OVERCOME
Whatever that voice is inside your head that is causing fear and anxiety, silence that voice and do it "scared." I am here to tell you that anything great that ever came about in my business did not come from a place of comfort. Every time I added a new service, created a new division, or did a complete pivot in my business, I had to overcome this pinching gut feeling. It was scary, but it has always been worth the outcome. If you feel nervous about it, I assure you that you are on the brink of something amazing.
Shaun Mosley, Founder, Cue the Champagne Event Planning + Design
---
---

FLEXIBILITY
The year 2020 has shown that the ability to pivot is critical. Leaders and organizations must be flexible to changing external forces. In early March, we dispersed our administrative staff across several buildings, closed our lobbies, and utilized retail staff members to service alternate delivery channels. Our retail employees were extremely flexible in learning new delivery channels to help serve our members, including our recently launched video banking technology, which saw usage skyrocket as the community moved online to do business. As we continue to navigate these unprecedented times, we will all need to adjust to a new way of living.
Todd Fortner, President & CEO, Tennessee Valley Federal Credit Union
---
---
PATIENCE
Remember that nothing happens overnight, and it can take years to see your dream reach its maximum potential. Just think about the preparation it takes to plant a garden. The soil has to be tilled, weeded out, and given the proper nutrients, and then we plant the seed, water it, nurture it, and weed it out some more. Sometimes – even when following the proper guidelines – things may not grow as expected. But that doesn't stop us! As a matter of fact, it makes us appreciate the harvest even more. Be patient with YOUR process.
Cassandra Tucker, Owner, Divine Purity
SERVE
Leadership is about serving your team members who serve your customers, your organization, your community, and each other. Long-term sustainable success is grounded in recognizing the connection and value that people bring individually and providing a way for them to collaborate and achieve more collectively than would be possible working independently. Orienting yourself to service as your leadership foundation requires courage – courage to think differently, to connect authentically, and to be vulnerable with your people. Recognizing our absolute humanity and being willing to serve allows us to steward people and organizations to connection, joy, and success.
Susan Harris, President & CEO, See Rock City, Inc.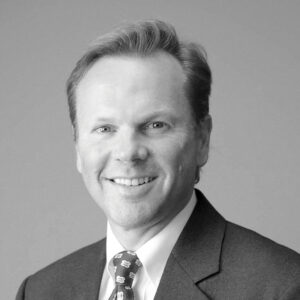 POSITIVITY
It is easy for leaders to over-communicate problems and under-communicate areas of momentum. To truly inspire people to be the best they can be, be vigilant and establish an organizational culture that rewards a growth mindset rooted in positivity. Find consistent ways to let each person know of your gratitude for them. Find ways to understand their passions and insert them into roles that allow passions to come alive. Recruit and hire people with positive energy and a growth mindset. Allow your competition to try and fix the people with a negative mindset unwilling to change and to grow.
John Sorrow, Regional Agency Executive & Senior Vice President, McGriff Insurance Services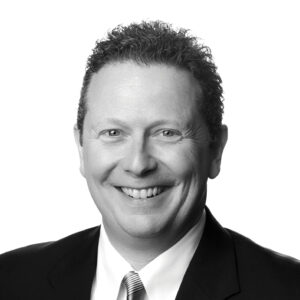 HUSTLE
As I think about my one word of advice, the best word is "hustle." Starting a business from scratch, I learned early on that work ethic, drive, and determination will propel you farther than anything. My favorite quote from legendary basketball coach Pat Summitt is: "Here's how I'm going to beat you. I'm going to outwork you. That's it. That's all there is to it." That's hustle – it works on the basketball court, and it works in business. I've been associated with a great group of people that understand HUSTLE, and that's why our company has had the success we've had.
Billy Carroll, President & CEO, SmartBank
PERSEVERANCE
One of the most important traits to an aspiring leader is perseverance. Throughout both my career and personal life, there have been many challenges that could have gone completely differently had I not put in that extra hour or made additional phone calls. Many leaders often quit too soon, but effective leaders don't let obstacles get in the way of success – they persevere. Learning to persevere through tough decisions removes barriers that often limit the potential for success. In business, with perseverance, time is of the essence, and acting with a sense of urgency creates opportunities for tomorrow.
Greg A. Vital, President, Morning Pointe Senior Living
PERSISTENCE
Success is about persistence. In the 37 years I have been in business, I have faced vicious competition, the 2008 recession, and, most recently, the COVID-19 pandemic – yet these difficult times have been some of my most profitable years. I've learned that when disaster strikes, you cannot take shelter; you must build a shield to weather the storm. Persistent hard work, as well as setting the bar high for myself and for my employees, has been a critical part of achieving success. All of the Shah family businesses are founded on these values.
Harshad Shah, President & CEO, Hamilton Plastics, Inc.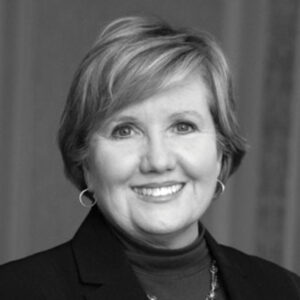 LEARN
To lead any organization today, the leader must learn – always. To keep this top of mind, I often use this quote by Eric Hoffer to emphasize the importance of always learning. "In times of change, learners inherit the earth, while the learned find themselves beautifully equipped to deal with a world that no longer exists." Building a learning organization starts with the
leader. Any leader today who wants to transform their organization must always be transforming themselves through their learning.
Patti W. Steele, President & CEO, First Volunteer Bank
CHALLANGE
Response to a challenge is what separates the leaders from the pack. Challenges are inevitable, and a true leader accepts the adversity at hand and gets excited – not paralyzed – by fear. A great leader rises to the occasion, weighs the possibilities, looks for opportunities, adapts to the situation, and moves forward. When facing the unknown, pray for strength and attack the challenge head on. Challenges should not be crippling, rather an opportunity to grow as a leader.
Miguel Morales, Entrepreneur, Co-Owner, 1885 Grill, Tremont Tavern, FEED co. Table & Tavern, Parkway Pourhouse
RISK
You can be a good leader nurturing an organization with safe moves and decisions. But if you want to advance beyond good to bold, you must embrace risk. I don't mean careless risk; I mean calculated risk. Nothing great will happen following the herd or ensuring you are always 100% correct and safe. Don't make being a contrarian your habit, but do embrace the philosophy from time to time. Your organization will become stagnate and slowly descend if you try to make every move the right move. Strive to be right 95% of the time and manage the other 5%.
Donnie Hutcherson, Managing Partner, HHM CPAs
MOTIVATION
Know your purpose, and let it be the motivating factor in the decisions you make. By keeping your core purpose in the forefront of your mind, you are more likely to consistently recognize the right opportunities, have the self-will to act, and you will dynamically pursue opportunities with passion. Gain an understanding of what motivates your clients' choices and your team around you. With this awareness, you'll be in a better position to meet their needs.
Hugh Morrow, President & CEO, Ruby Falls
---
---

ADAPT
In the book Good to Great, author James C. Collins compares Walgreens to Eckerd and Circuit City to Best Buy. Why did Circuit City and Eckerd fail? They didn't adapt. Nothing stays the same. One of my company's core values is "Change and Adapt." We must change and adapt to our circumstances to succeed. Change is inevitable, not only in life, but in business too. As long as people and technology are progressing, so should the businesses around them. I constantly look for ways to adapt each area of my business to make it better.  
Matt Hullander, Owner, Hullco, Inc.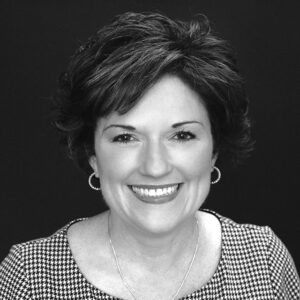 LISTEN
My experience when listening is often the difference between success and failure. I strive to create an environment where staff, colleagues, and physicians feel comfortable expressing ideas and concerns. Listening is not just about new ideas for growth. The process of listening is understanding that it takes a tremendous amount of courage and heartfelt care for those around me to express concerns with my decisions or to provide constructive criticism of my actions. Listening provides me with the opportunity for thoughtful consideration of what is valuable for me, and more importantly, our organization.
Becky Farmer, CEO, Center for Sports Medicine & Orthopaedics
ACTION
The wheel hitting the road is what gets us to our destination. Debate and collaboration can be an important part of any process; however, ideas are powerless without action. The conscious commitment to carrying them out is the differentiator. In the end, action is the engine that will define us. As Pablo Picasso said, "Action is the foundational key to all success." Benjamin Franklin's words also apply: "Well done is better than well said."
Jamey Dye, President & COO, COS Business Products & Interiors
See Related Articles: