By Lucy Morris
When the Apple App Store launched in July 2008 with just 500 apps, few people had any idea what it would become. Today, more than two million apps are available for download on your smartphone or tablet, with new additions hitting the market every single day. Innovation reigns king, and developers are limited only by what their imaginations elicit.
Whether you use Waze to get to and from work without hitting traffic, Spotify to cultivate a killer playlist for a long car trip, or Instagram to showcase your #ThrowbackThursdays, you're likely responsible for at least a few of the approximately 200 billion mobile app downloads a year.
In Chattanooga, a number of mobile apps have been created, and they're worth your while – here's why you should hit that download button.
---
---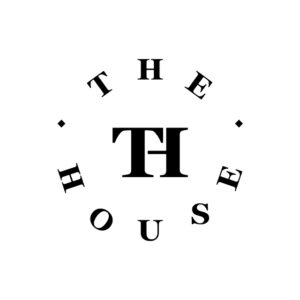 The House
A Rundown of What's Happening
What It Is
Looking for something to do tonight but unsure of what's going on in the area? The House can fill you in. As CEO Matt Patterson explains, "The House is a 'what's going on tonight' app for happy hours, specials, events, live music, and brunch from the best spots in town."
Where the Idea Came From
The original idea for The House differed a bit from what it is today. In the beginning, restaurants expecting to have a slower night could create specials to drum up business. "We didn't want to be a coupon app, and after research and testing, we found that's not what our consumers wanted either – they wanted to know everything that was going on each night, so they could make an informed decision about where to go and what to do," Patterson says of the pivot he and co-founder/CTO Adam Haney made early on.
Best Features
With in-app location access, The House knows where you are and shows you deals and activities going on closest to you. But you also have the ability to click on other areas – Chattanooga's map is divided into NorthShore, Red Bank/Hixson, Downtown, Southside, and Hamilton Place. And depending on what you're looking for, you can filter search results by category (brunch, drink specials, events, and food specials) and neighborhood.
The app is also integrated with Lyft and Uber, so if you click on a location ad within the app, you can get quick transportation to that spot.
Traveling to another nearby city? The House has expanded into Birmingham, Huntsville, Knoxville, and Nashville, with a launch in Austin planned for later this year. "We're in smaller cities now, but our model moving forward will focus on entering larger markets," Patterson says. You can search for activities and deals up to seven days in advance to get a jumpstart on your planning.
Recognitions
Launched in March 2017, The House won "Best Consumer Startup" and "Best B2B Startup" at the Chattanooga Startup Awards just a few months later. "We're actually B2B and B2C, which is interesting and kind of different," says Patterson.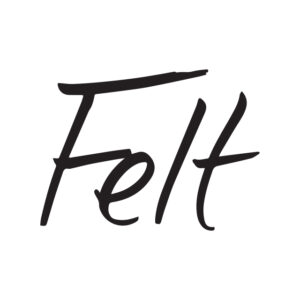 Felt
A Post Office in Your Pocket
What It Is
If you're someone who loves the idea of writing personal cards to people, but you hate the hassle behind the scenes – finding the right card, buying stamps, and actually placing it in the mail – Felt can be a lifesaver. From the convenience of your phone or tablet, you can send handwritten cards to loved ones or business contacts. As Felt's Creative Director and Designer Stephanie Gelabert notes, "We're trying to encourage a return to well-thought-out sentiment in communication."
Where the Idea Came From
Felt was founded by Tomer Alpert and Gracie Everitt, of Colorado, after a drive home from a dinner party left them wanting to write a quick thank you, but realizing there was no such app available. The pair teamed up with Chattanooga agency Humanaut to bring the idea to fruition. Andrew Clark, Humanaut co-founder and chief strategy officer, explains, "Their idea was that the human, personal touch that comes with handwritten cards was being lost in an era of email and texting. We loved the idea of using digital tech to revive an analog tradition, and we were able to create the branding and design the user experience from the ground up."
Best Features
One of the neatest features of Felt is that, when you write your message, it displays your actual handwriting. "The handwriting is our star differentiator," says Gelabert. "No other app is really doing it well if they're doing it at all. We are continually updating our pen tools so that your handwriting is really yours – it's authentic."
A new subscription offering, focused on professionals, just launched July 1st. Business relationships are built around personal relationships, and the impact of a handwritten thank you note is much greater than that of a generic email. "This new opportunity includes custom stationery designs available in the app and benefits to small businesses including: event and contact reminders, an updated address book, CRM integration, and more," says Gelabert.
Recognitions
Felt has been recognized in a number of different categories – it was a Finalist in Social Technologies at the 2014 SXSW Accelerator, a Webby Award Nominee for Best User Interface in 2017, and an Apple App of the Day in 2018. It is currently featured on the 2019 Apple iPad Pro commercial: "A New Way to Travel."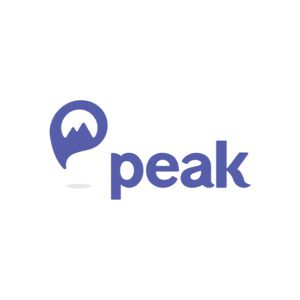 Peak Money
A Tool for Financial Wellness
What It Is
Peak Money is a savings app designed for young professionals looking to reach specific financial goals.
Where the Idea Came From
"In the past, we've built health and fitness apps, so we were working with a lot of health care partners," explains Amber Cox, director of engagement for Peak, the creators behind Peak Money. "We were trying to improve the health and happiness of employees and were prompted by a company asking if we did financial wellness. That's when we realized that finances are a big cause of stress and unhappiness, so we spent time researching financial goals. Struggling to save, it turned out, was the biggest financial issue young people mentioned, so we set out to help."
While Peak Money may appear to be a major departure from previous projects, Cox explains, it's not as big of a jump as you may think. "It seems like a 180-degree shift – corporate wellness into personal finance – but we believe they're interconnected. This was just another path in the wellness arena that we could try to approach and tackle."
Best Features
With Peak Money's customizable interface, you control when and how you save. "What our customers really seem to love is the ability to truly customize how you save," says Cox. "You can set an end goal and decide if you want to contribute to that through automatic transfers or by rounding up on transactions. It's great for allowing you to achieve personal goals that fit your needs." Beyond that – it's fun to use. Once you set a 'peak,' or savings goal, you can play with the colors of the peak and watch it grow over time as you get closer to that goal.
The app also offers 'Mindful Moments,' a nod to the idea that financial wellness is good for your mental and emotional health. During these moments, the app will take you through a short breathing exercise to help you refocus.
Recognitions
Peak Money has been featured by Apple in the App Store with recognitions like "New Apps We Love," "A Better Way to Save," and the top "New Update" on the main App Store page.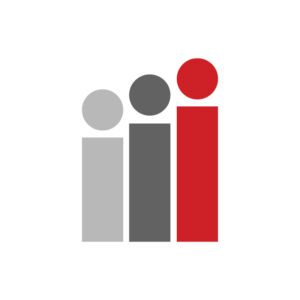 i-Card
A Digital Rolodex
What It Is
A patent-pending virtual business card app, i-Card connects people for life with a quick scan of other users' QR codes. "In this day and age of social media, everyone is reliant on contacts. If you have the right contacts at your fingertips, you can tap into your resources easily and can get the information you require from them quickly," says founder Amna Shah.
Where the Idea Came From
Shah explains the idea came to her as she was on an airplane about to take off. "I was in need of someone's contact information and couldn't find the person online or on LinkedIn. I knew I had one of their business cards in a pile on my rolodex at home, but that wouldn't help me at that point." For the next three hours, she says she looked for solutions that allowed instant electronic access to her contacts through a cloud or web-based solution but couldn't find one. "After that, I drafted my plan to launch an app that could solve this exact problem."
Shah says she was also prompted by thinking about times when she was promoted or company branding changed, and she was left to get rid of 200+ business cards that suddenly were outdated. "Why in the world, in this day and age, are we still pushing paper that never gets looked at again?"
Best Features
i-Card creates a unique QR code for each user, and scanning the code is the equivalent of exchanging business cards virtually. When a person's information changes – whether they switch roles within a company or join a new company altogether – the information automatically updates for all of their contacts.
Unlike a traditional rolodex, you can also search for contacts in the i-Card app by name, designation, or company, and you have the ability to push out sales notifications to people who have scanned the QR code for their business.
Recognitions
In 2016, the year it launched, i-Card was named a runner-up for the Chattanooga Chamber of Commerce's Spirit of Innovation Award, and it has been featured in multiple panel discussions focused on the topic of "Women in Tech."