By Lucy Morris
"She remembered who she was and the game changed."
–Lalah Delia, Author
Women's participation in traditionally male-dominated fields like logistics, construction, and technology has been on the rise for the past 40 years, with certain sectors seeing vast shifts in employment and leadership roles. For example, in the STEM (Science, Technology, Education, Math) field, there has been a 243% jump in female employment for roles like test development engineering and more. In fact, the fastest employment growth for women has been concentrated in sectors that are at least two-thirds male. This celebrated growth has been the result of hardworking women who first chose to step into new industries. Profiled here are local women running businesses in historically male-dominated industries, paving the way for those to come.
From building a hugely successful commercial construction company from the ground up to launching one of Inc.'s fastest growing companies in America, these 6 women are blazing new trails.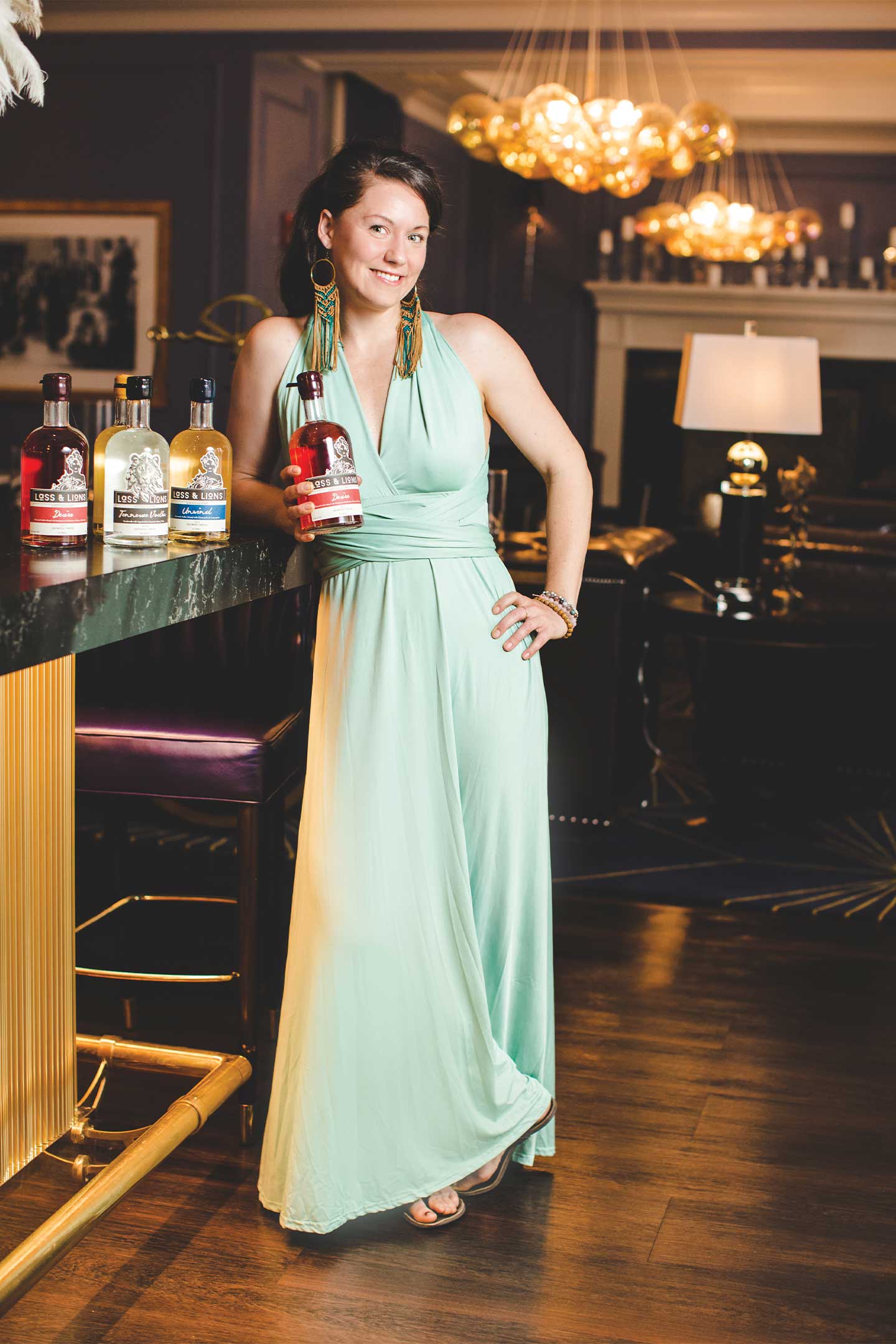 Danette Newton
Lass & Lions
Herbal-Infused Vodkas
CS: What inspired you to start Lass & Lions?

DN: I always knew I wanted to be an entrepreneur, because if I was going to make money for anyone, it was going to be myself. When I was getting my degree in biomedical engineering, I had an idea for a premixed cocktail line that would have unique flavors like pear and apple rose. But during the process, the market started flooding with premixed cocktails. I didn't want to enter a saturated market, so I switched gears. After graduation, I took a biomedical research job and my husband and I had our kids. At that point it became a priority for me to be able to work from home, so I started a skincare business where I was dealing with herbs in functional categories. It struck me that I could combine my two business ideas and create a line of herbal infused vodkas, and that's how Lass & Lions was born.
CS: Have there been times you've had to overcome struggles in your field?

DN: There are struggles every day. You just have to roll with the punches and figure out a solution and work toward it. Sometimes it works and sometimes it doesn't. It is an ever- evolving and changing animal, because stuff is thrown at you every single day.
CS: Tell me a bit about what your day-to-day looks like.

DN: Bob and Jeff – the 'Lions' – are the ones in the shop day to day bottling. I handle the people side, so holding meetings with customers, visiting distributors, creating programming for sales reps. I have to build the team motivation in-house, with distributors, and with our accounts. I'm also there to make quick decisions when they need to be made.
CS: What advice do you have for other women looking to enter a traditionally male-dominated industry?

DN: Be strong, be smart, and don't be intimidated. You have to have confidence in knowing that anything a man can do, a woman can do. But you have to really know that and not be intimidated or scared.
CS: When you were little, what did you want to be when you grew up?
DN: I wanted to be an FBI agent. It seemed fun and investigative. Then I realized they didn't make much money, so I decided to be an engineer.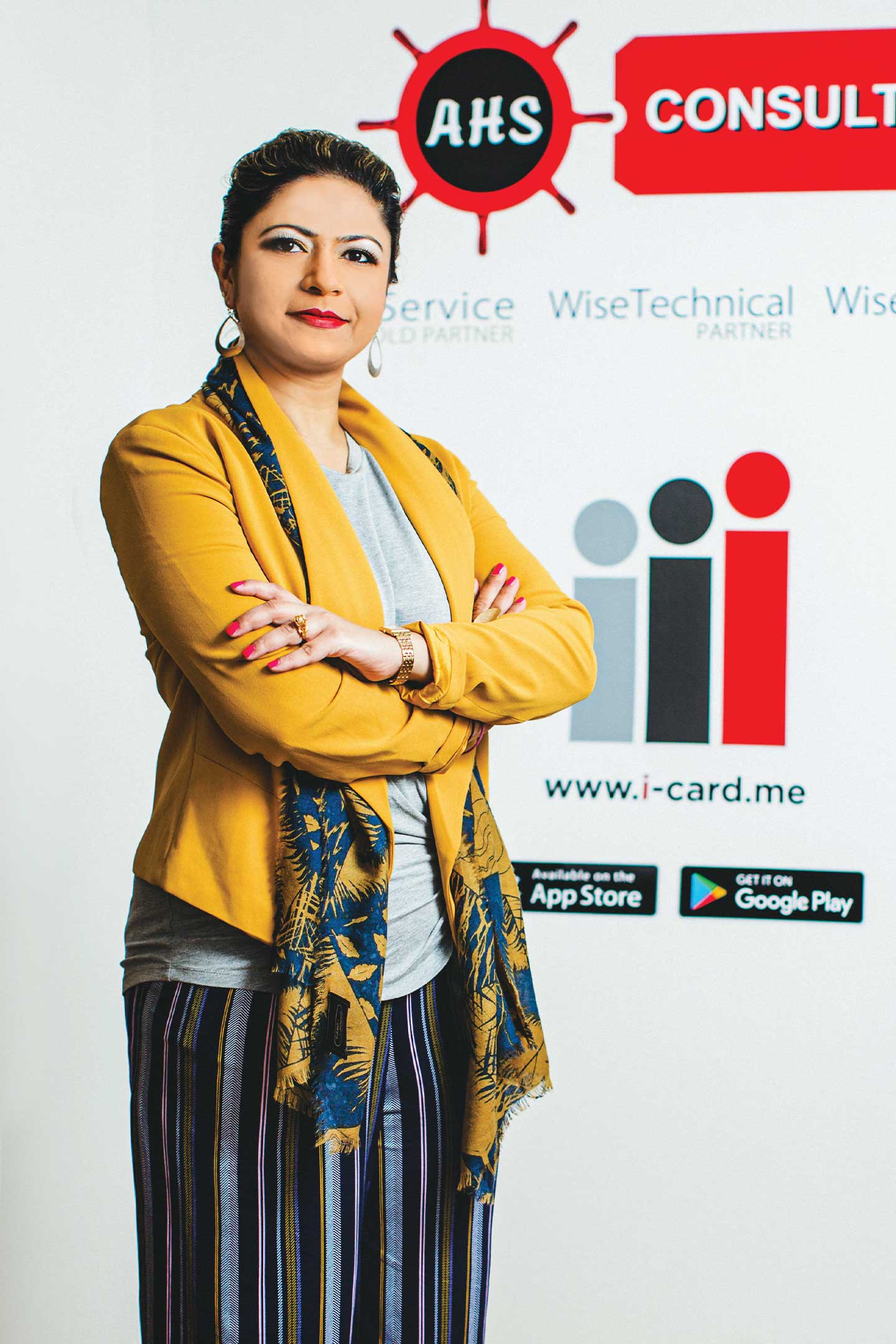 Amna Shah
AHS Consulting
IT, Accounting, CargoWise Consulting, & Staffing for Global Logistics, 3PL, & Supply Chain Industries
CS: What inspired you to start AHS Consulting?
AS: AHS Consulting started with the idea that I was good at what I did – accounting and freight forwarding. In positions with other companies, I was getting a lot of customers asking me to consult on their businesses,
and I decided I needed to start doing it
on my own full-time.
CS: What background experience do you have that set you up for success?

AS: I've been in the freight industry since 1999, when I migrated to the U.S. for college. I started in warehousing, lifting boxes in a flower shop in Chicago while working toward my associate degree in international business. I later got a call from a recruitment company asking when I could interview for a freight forwarding company. I had no idea what they even did, but I ended up getting the job. I started the following Monday, and there was no looking back. I've since worked with many major companies in the industry. I came to Chattanooga for a position with STEAM Logistics after they found me on LinkedIn.
CS: What are you most proud of in your career?

AS: While exceeding sales goals is, of course, something to be proud of, my proudest moment so far was when I put my job second for the first time. I was pregnant with my second child and had to be put on bed rest. I was working too hard and was too stressed, which was putting my baby in danger. I knew I had to make a choice, and I was confident in my abilities. I put my foot down and said they needed me. And they made sure I was happy. It was really about recognizing my value.
CS: What advice do you have for other women looking to enter a traditionally male-dominated field?
AS: Do your research and find mentors that you can talk to. You have to hustle – don't accept a 'no.' It's also important not to short sell yourself. Women are perfectionists by nature. We always undersell ourselves and never give ourselves a pat on the back for a job well done. Truly knowing yourself and your abilities will make an enormous difference.
CS: When you were little, what did you want to be when you grew up?
AS: I wanted to be an Air Force pilot. Next thing on my list is to learn to fly an airplane – when I have time!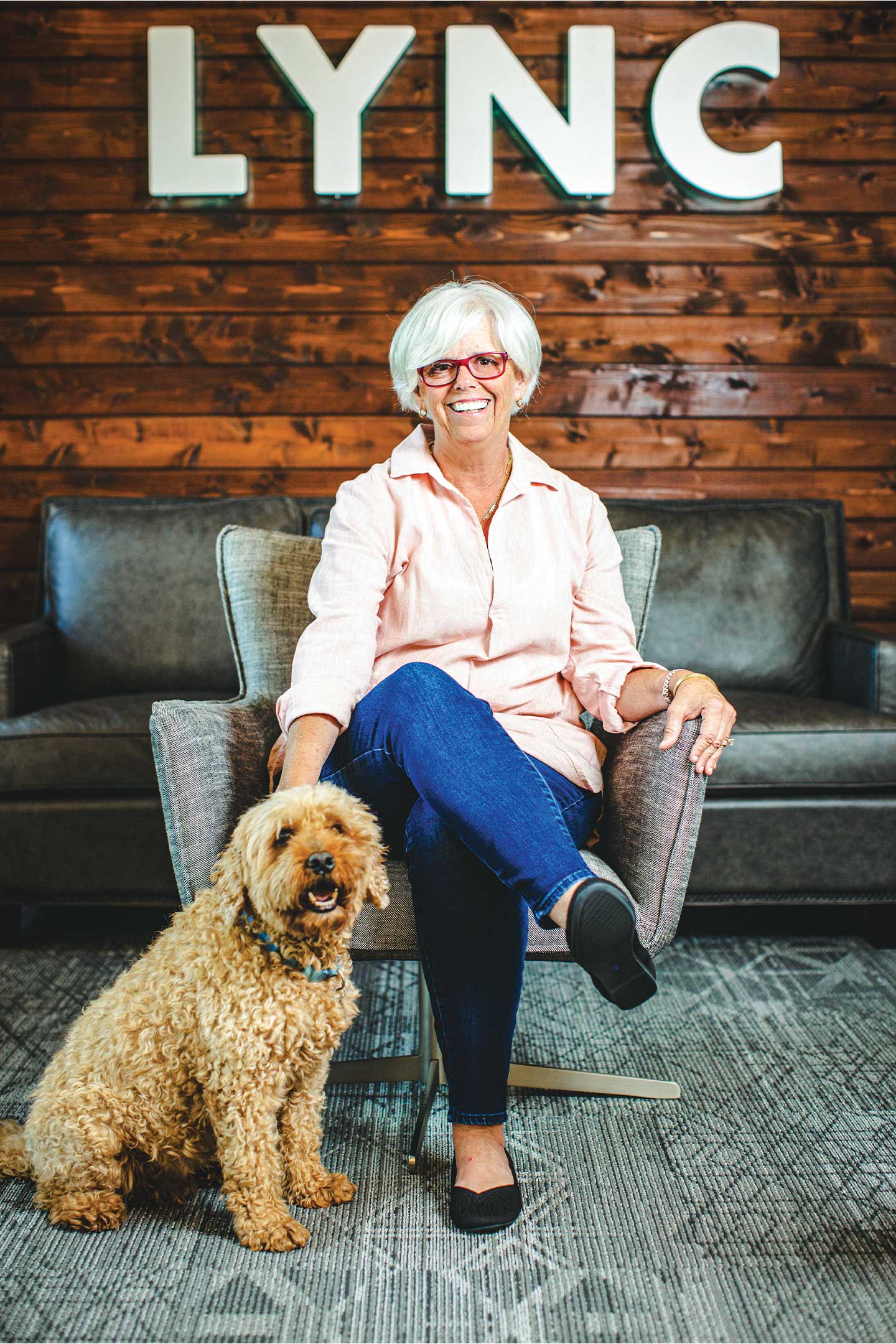 Cindy Lee
LYNC Logistics
Freight Brokerage
CS: Where did the idea for Lync come from?

CL: Our family had a trucking company, so I had been working in the industry for a long time. I decided I didn't like brokers and felt I could do it better, so I started Lync in 2014. For the first three years, we had the trucking company to back it up, but once the numbers stopped making sense, we shut it down to focus on the brokerage company. It was the most terrifying decision of my life.
CS: Lync was named one of the 500 fastest growing companies in the country by Inc. Where did that push to succeed come from?

CL: All of my life, when I've been told I can't do things, I feel like I have to prove I can. Even when I started the brokerage, people still thought, "Oh, this is Cindy's little thing." That raised flags that made me want to see how far and how fast we could grow. A lot of Lync's success comes from hiring the right people and letting them do their job. I'm here to help them with roadblocks, but each broker works as if they are running their own business, and everyone knows where they stand on a numbers basis.
CS: What advice do you have for other women looking to enter a traditionally male-dominated industry?

CL: Every day, get up and go, "I can do this." Of course, there are days I wake up and think, "What a fraud I am!" – that whole idea that we can't do everything. But you have to have very thick skin and understand that sometimes you have to stand up for yourself.
CS: Have you had any role models throughout your career that have helped you?

CL: The biggest role model I ever had was my mother. My father was a product of his generation, and I saw my mother all her life quietly push her boundaries, and she encouraged me to not let anyone define me. I have three daughters (who co-own Lync), and I always wanted them to see someone challenge what is expected of them. I think I've done a pretty good job of that.
CS: When you were little, what did you want to be when you grew up?
CL: I wanted to be an astronaut. The idea came from a book that the librarian in my elementary school gave me called Cindy Goes to Space. That's when I first learned I can do anything.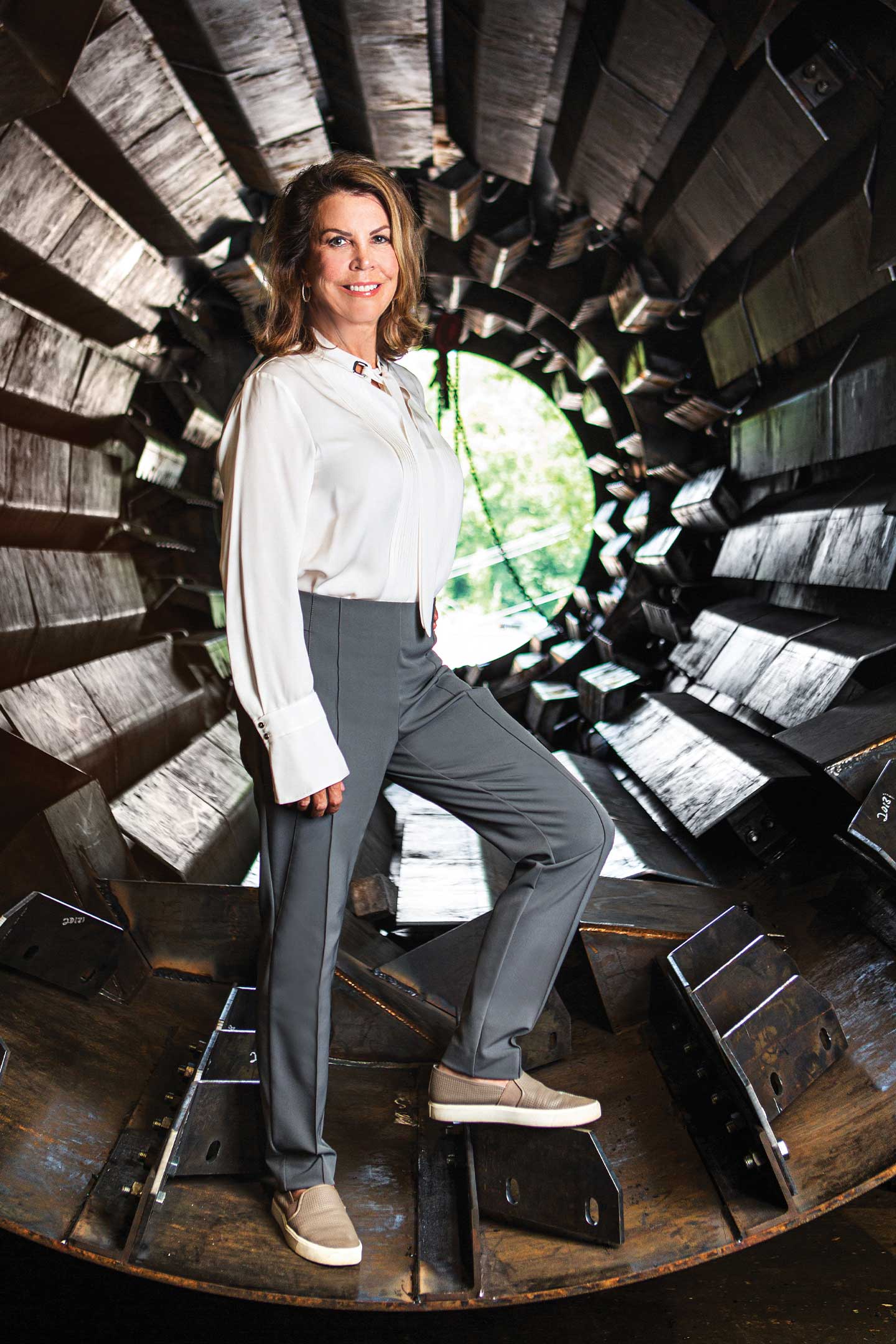 Paula Shuford
Herman Grant Company
Asphalt Plant Equipment Manufacturing
CS: Can you give us a bit of background on Herman Grant Company?
PS: My father had worked for a company here in town that manufactured asphalt plant equipment. It was a family-owned business that was eventually sold to a larger company based in Oklahoma City. He didn't want to move his family, so he started his own asphalt equipment company in 1968!
CS: When did you get involved?
PS: I started to work here in June of 1979, right after I graduated from college. My dad asked me to work for him even though I had majored in music. He pretty much just put me out on the road, calling on asphalt plants all over the Southeast. I would leave Monday morning with no direction other than I needed to make business contacts and create new customers or go by and see existing customers and keep our name out in front of them.
When he passed away in 1981, my mother and I were given the choice to sell the company or let me, as a 23-year-old, step up and lead it. I remember thinking, "How hard can it be?" I was probably brave and naïve at the same time.
CS: Was it tough to step into that leadership role?
PS: All of our customers and suppliers were men, and almost all of the employees were too. So when I first took over, the board of directors my dad had put into place – every one of them quit. They didn't believe in me and felt we should've sold the company. And looking back, selling probably would've been the easiest thing to do. But easiest isn't always best, and I'm not a quitter.
CS: What is your leadership style?
PS: I think it's evolved over time. Today, one of the first things I do in the morning is try to go around and have a conversation with my employees – my goal is to have spoken to each one by the end of the week. I feel you need to get to know them on a personal level and make them feel appreciated. When I started out, I wasn't like that – I was pretty rigid. Over the years I've softened, and it's helped me lead better.
CS: When you were little, what did you want to be when you grew up?
PS: I knew that I wanted to be in the music field, whether that was as a teacher or singing. Music played a big part in my life and still does.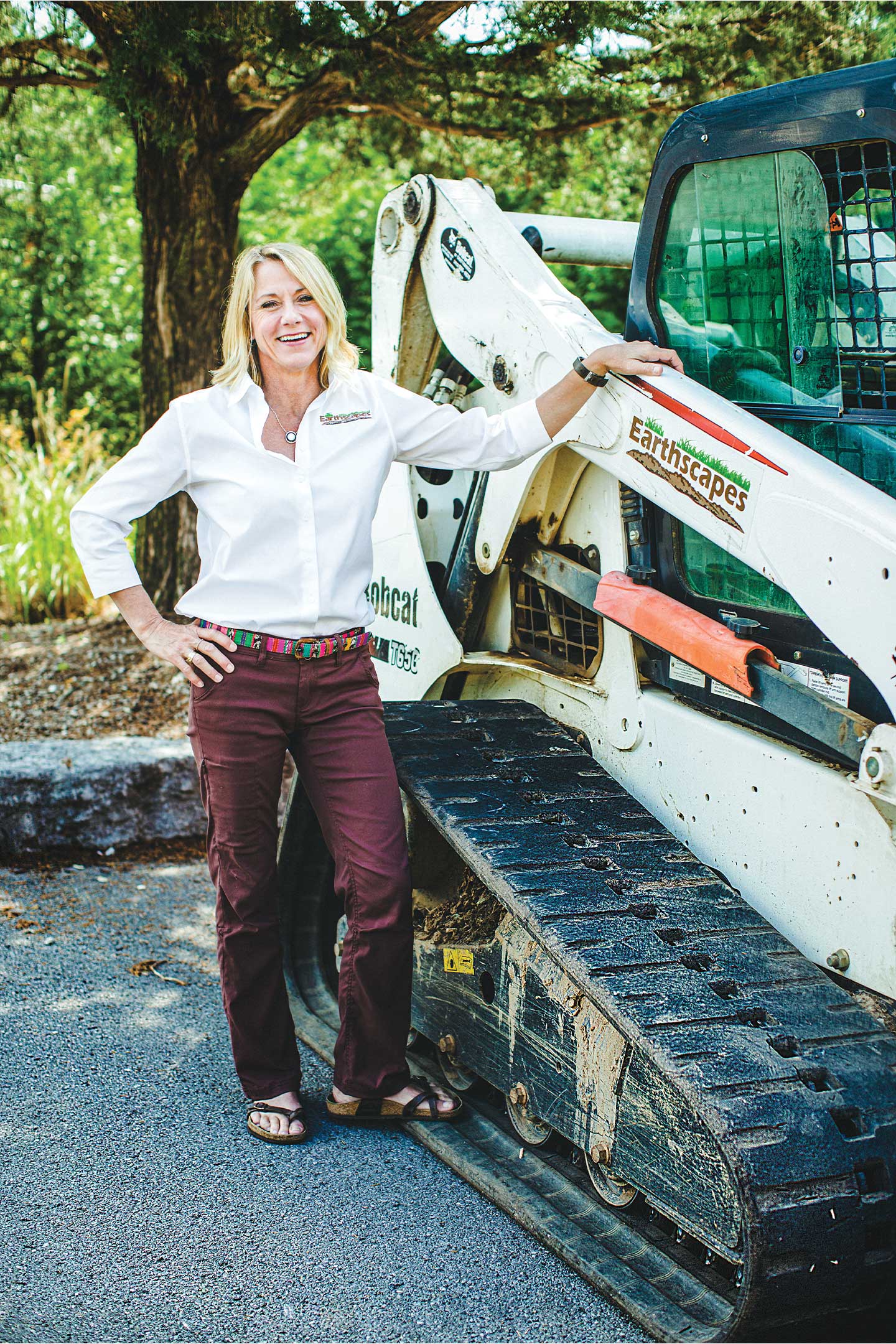 Krista Stein
Earthscapes, Inc.
Landscaping & Erosion Control
CS: How did Earthscapes come about?
KS: The company was originally formed by Sam Bicking to apply landscape mulch. By the time I got involved, ownership had changed hands several times, and erosion control was their main business. When the downturn hit in 2008, construction fell into turmoil. I jumped in and merged GolfGuys, which was a landscape maintenance business I had acquired, into Earthscapes. I got a contractor's license and haven't looked back since.
CS: What does your day-to-day look like now?

KS: Every day is different, which is what makes it fun. There is one constant – my day always begins with meditation in front of my aquarium. I also have three dogs competing for my attention, so that gets me jumpstarted. After that, I'm a hands-on manager. Half of my day is spent interacting with customers, and the other half is spent leading our team as we go out on jobs sites or bid business. I also spend quite a bit of time reviewing numbers, going over schedules, and working with sales and production managers. I'm always focused on vision and how to grow the company.
CS: Why do you think your field has been traditionally male-dominated?

KS: It involves a lot of manual labor, as many construction trades do. But we have some great, strong women working here. Women can definitely handle manual labor. As more and more women have entered the workplace, more and more women have been saying, "I can do that, too! And I want to be doing that!"
CS: What are you proud of in your career?

KS: I'm proud of the team we've assembled and the business we've built. I'm proud of the work we do. I'm proud to help support the families of our employees. But as Earthscapes grows as a business, we wanted to give back to the community. Last year, we started a campaign called Earthscapes Cares, through which we give 5% of our annual revenue for newly signed contracts to organizations in need. I'm proud of our ability to do that and hope we can help make a difference.
CS: When you were little, what did you want to be when you grew up?
KS: An eye doctor. Eyes always fascinated me. But the idea of five more years after college to become an ophthalmologist was too long! I wanted to get going!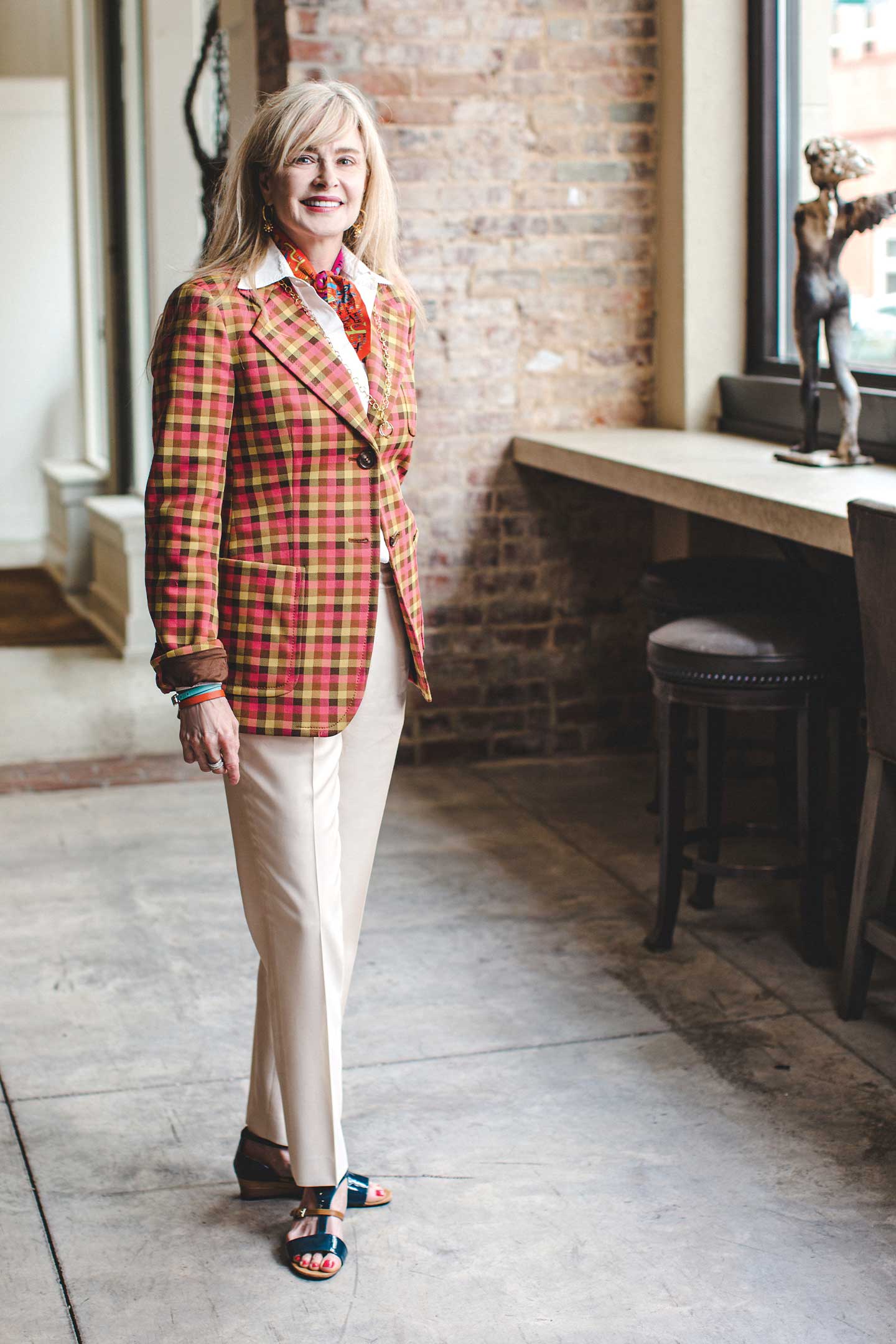 Karen Hutton
Hutton
Retail Build-to-Suit Development & Construction
CS: What background experience do you have that set you up for success?

KH: I worked for a company that did shopping center development, and I did the leasing when I got out of college. Once the properties leased up and the joint-venture ended, I began working with my father, who was a shopping center developer in Pulaski, Tennessee. I worked for him for five years overseeing redevelopment, leasing, property management, maintenance, and financing for a 21-center portfolio. Managing and operating older centers gave me the opportunity to see the juxtaposition of new vs. old.  My dad said, "We want the shopping center to look as good in the back as it does in the front." That still drives how I look at my responsibilities today.
CS: When did you start Hutton?

KH: While I was working for my dad, I got my contractor's license so I could perform the build out for retailers that were expanding. I started Hutton Construction to provide AutoZone and Dollar General tenant upfits. With a daily commute of two-and-a-half hours and 16-hour workdays, my dad came to me and said I needed to do my own thing, that I was too busy. So, he fired me. That's when I realized, "I better get going," and I started doing two and three remodel projects at a time. I was a one-woman show working out of my condo in Nashville. Fast-forward two years, as I was growing and moving into development, I realized to help me grow, I needed to hire leaders who knew more than I did.
CS: How important is mentoring?

KH: Everyone should get a mentor as soon as possible and evaluate the relationship over time to ensure each person is benefiting. It doesn't have to be someone in the same industry, but someone who has senior experience and can point out landmines for you. You're going to make enough mistakes on your own, so it's helpful to have someone read the tea leaves further out so you can avoid unrecoverable mistakes.
CS: What advice do you have for other women looking to enter a traditionally male-dominated field?

KH: Find your passion, whatever you do. This is like my playground. If you can have fun, you're going to get ahead of most people if you're willing to outwork them. When it's enjoyable and mentally challenging, the hard work is worth it.
CS: When you were little, what did you want to be when you grew up?
KH: I was going to be a basketball coach!