Leaders are faced with numerous decisions every day. Sometimes, the way forward is clear, but many times, decisions are tougher, like choosing to invest in a new product or taking the company in a different direction. And, no matter how collaborative your company is, at the end of the day, a leader has to make the call and be responsible for the outcomes. Here's what guides these leaders and gives them confidence when they make the tough calls.
Stephen Lebovitz
CEO,
CBL Properties
I tend to be more analytic when I am making tough decisions. I will try to gather as much information as possible, quantitative and qualitative, internal and external, objective and subjective. I'll bounce my initial thinking off my team to make sure I'm not missing anything glaring. Making timely decisions is really important – no one likes to be left hanging – but avoiding being too impulsive is important too. Another key is that once a decision is made, don't look back or second-guess the decision, but instead focus the organization 100% on successful implementation.
Carol Sim, RN, MPH
President & CEO,
Siskin Hospital for Physical Rehabilitation
In making decisions, I trust in the collective intelligence of the leadership team that I have assembled and rely on them and their teams to make most of the daily decisions closest to the action. The most challenging aspect of making decisions is that most must be made with incomplete information, so it involves taking risks and not being afraid to course correct as needed. I am always driven by the question of what is the best decision to support our mission of serving the rehabilitation needs of the community, and what is ethical and honest.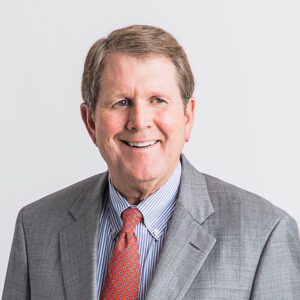 Jim Haley
Chairman,
Miller & Martin PLLC
I suspect that material decisions in horizontal organizations such as mid-sized law firms are subject to different considerations than in vertical entities. Such decisions ultimately will be questioned by peers, and advance groundwork must be laid, particularly with key stakeholders, who must be confident that their interests were considered and that there was no self-interest of the decision-maker. For better or worse, decisions in today's competitive and unforgiving marketplace must reflect the head and not the heart with the knowledge that there may be negative consequences for some, but that those were considered and not ignored in the process.
George Valadie
President,
Notre Dame High School
I'm neither a list nor a data person, but I try to listen to as many different opinions as I can get before reaching a decision. If I can ever get my head and my heart to line up in the same place, then it all falls together pretty easily. As I look back through times of decision-making in my life, more often than not, it's in the midst of conflict – and that is when I turn to prayer for the gift of wisdom from the Holy Spirit.
Jay W. Dale
Market President,
First Tennessee Bank
The late Peter Drucker was a thought leader in the area of business management and philosophy. He once said, "Whenever you see a successful business, someone made a courageous decision." Nothing could be more true, especially in Chattanooga. Accelerated changes are a constant in business, and we have to be adept in changing just as quickly. One thing that hasn't changed for us is a focus on relationships. It's the driving force for decisions at First Tennessee. Having a relationship with a customer so you know the 'back story' provides information that is extremely helpful in making our business decisions. We see our customers' successes as our own and those successes happen one decision at a time.
Jill Hartness
President,
Boyd Buchanan School
What is best for our students? In every tough decision, that is the question I ask myself that brings clarity. I am here to serve our students and families, but also to further the mission of our school, which ultimately serves the Lord. I pray to be Spirit-filled and for wisdom beyond what I can see. I know I don't and won't always get it right, but I trust the Lord to know that He walks with me and is faithful to our school. My job is not to put the power of the Holy Spirit into those who attend, but rather to make available space for our students to understand even a piece of who God is. As a leader, when faced with the driving question of, "What is best for our students?" I know that the answer is Him, every time.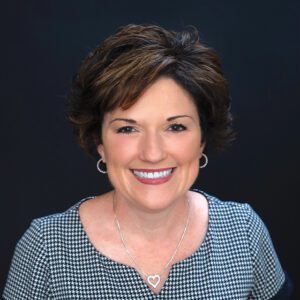 Becky Farmer
CEO,
Center for Sports Medicine & Orthopaedics
I am very data-driven in decision-making. The saying, "You can't manage what you can't measure," comes to mind. My initial response for any decision is to seek objective data that could lead to a solid answer. In the absence of data, I have learned to trust the experience I have gained from 23 years in the health care industry. I am fortunate to be surrounded by an incredible team of managers and physicians at Center for Sports Medicine. I covet their guidance and constructive criticism for tough decisions as a leader in the organization. Finally, and probably most importantly, I trust the power of prayer. It is rare that I go into a meeting or present a new idea to our physicians without first praying for guidance and wisdom.
Tom Decosimo
Managing Principal,
Decosimo Corporate Finance, LLC
Business decisions are like making an investment – consider the risk and the reward. First, understand the risk of the decision. To understand risk, consider that the ultimate 'risk-free' investment is a 20-year U.S. Treasury Bond paying an annual return of 3%. Compare that to the 15%-plus return investors in publicly traded small cap stocks require. If your decision carries a risk higher than an investment in a small cap stock, require a return of more than 15%. Keep in mind that private equity investors require a return of 20% plus and venture capital investors require returns of 40% plus. Analyze decisions as you would an investment.
Deb Socia
CEO,
The Enterprise Center
1. Seek input from those impacted. Carefully articulate and clarify the problem to be solved. Identify the outcome we hope to achieve. 2. Collaboratively identify a wide range of solutions. What has been tried before? Did it work? What new, creative intervention might we try? Lateral thinking may lead us to a solution no one has considered. 3. Don't perseverate. Take action. Select a potential solution to implement. 4. Plan for evaluation. What happened as a result? What were the intended and unintended consequences? Did we achieve the outcome we identified? 5. If the outcome is not achieved, try again.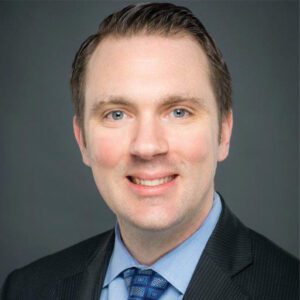 JT Barnhart
CEO,
Tennova Healthcare – Cleveland
When it comes to my leadership style and how I make decisions, I would say that I rely on my team and their knowledge by trusting and utilizing their skill sets, reflecting back on my own experience of successes and failures, using data and analytics to ensure an accurate picture (as opposed to a guesstimate), and ensuring we are staying true to our long-term vision. In addition, I feel it is critical to stay nimble to industry changes and economic factors. While I have to be ready to make long and short-term decisions around those factors and changes, ultimately it should drive us to continue to provide high quality, compassionate health care to our community.
Darlene Williams
President,
Tennessee American Water
A core value at Tennessee American Water is the safety of our employees, customers, and communities. We never compromise safety for speed, profit, or convenience. This guiding principle is helpful for many decisions in our daily operations because we provide the most precious of life's critical needs: clean, safe water for people to drink and fire protection to save lives. When making key decisions, it is important to seek input from others with different perspectives and expertise. I encourage my team to challenge each other's viewpoints respectfully. Diversity of thought leads to better solutions and outcomes for our customers.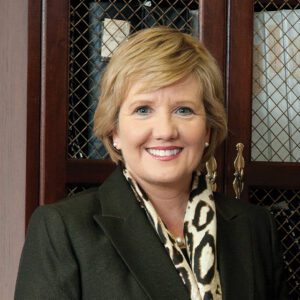 Patti W. Steele
President & CEO,
First Volunteer Bank
A leader must have a desire to create results and the initiative to make decisions. The long-term success of any company depends on it. I have found that keeping one or two important initiatives at the forefront of everything we do is the formula for long-term success. Then tackling any problems or obstacles as they arise, taking action and making a decision at that moment, keeps those initiatives important and moving in the right direction. Decision-making is necessary for disciplined execution of the most important strategies in any organization and is one of the most important traits of a leader.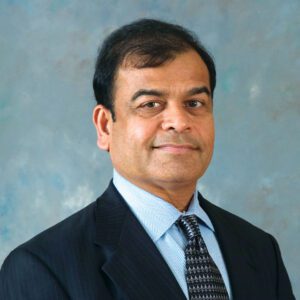 Harshad Shah
President & CEO,
Hamilton Plastics
I have privately held companies, so very thoughtful and careful decisions must be made for low-risk growth that still remains very profitable. I take my role as decision-maker seriously because those decisions not only affect business, but also my employees. Appreciate and care for your employees, and you will observe loyalty and performance. Getting support from the next generation gives your company strength and promotes continued success. Also, if you work on every facet of the business personally, you will not have any surprises – and you will not have to make drastic decisions.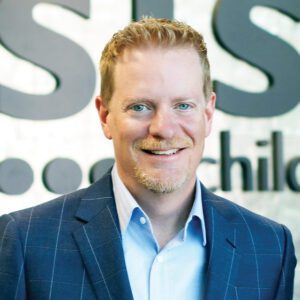 Derek Bullard
President & CEO,
Siskin Children's Institute
When making tough decisions, I lean on people, my experience, values, and data: I get varying opinions, often from a member of senior leadership or mentor. I learn something new every day, whether it's a new perspective, idea, or path toward tackling a difficult issue. I use my experience to analyze the information and compare it to any data that can be used in making a final decision. Difficult decisions are a necessary part of being a good leader. How leaders arrive at and communicate those decisions can set the tone and culture of an organization for years to come.
Jim Vaughn
East Tennessee Region President,
SunTrust Bank
Often, decisions in our business are client-oriented. First, we start by listening to our clients, understanding their needs and growth plans. Then we orient that against our purpose – Lighting the Way to Financial Well-Being. Where those two intersect is how we come to a decision that supports our clients and remains true to who we are as a company. If you have a North Star, or purpose, it's amazing how much simpler a decision can be.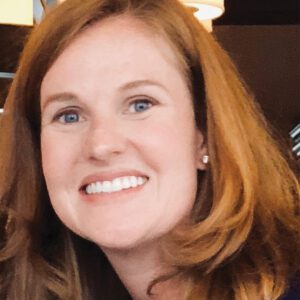 Laura Jefferies
Financial Analyst,
Pointe Property Group
I am data-driven and analytical, so I first identify the trade-offs between the various options and think through the financial and emotional risks and benefits of proceeding one way versus the other. Identifying the potential risks (financial or otherwise) is one of the most important parts of sorting through a tough decision. I often talk through tough issues with a variety of people to get multiple perspectives, but I put the greatest weight of my decision-making process on my firm set of values. A good leader takes responsibility for their decisions and is able to justify them, even to people who may not initially agree.
Andy Berke
Mayor of Chattanooga
I work hard throughout the year to talk to people all across the city about what matters most to them. So when we have to make big, impactful decisions – like what to fund in our budget – I have a clear sense of Chattanoogans' priorities and needs.