Cultivating a Meaningful Work Environment
For many business leaders, enhancing their employees' experience is all about bettering the workplace – everything from perks and rewards to office upgrades. Yet research is now showing that what employees really want is meaningful work.
In a study conducted by Deloitte and reported in its 2019 Global Human Capital Trends, nearly 60% of survey participants felt that their company provided a positive work environment, but approximately half of participants felt that they did not perform meaningful work. In other words, employers have been addressing the employee experience but failing to dive deeper to address the human experience. The study indicated that, more than anything, employees want to use their skills to deliver something of value. They want to make a difference. Before splurging on the latest office gadget, employers must create the environment that top talent pursues.
Here, we asked local business and organization leaders what strategies are best to enhance the human experience.
Liz Ahmed (Above)
Executive Vice President of People, Communications, and Corporate Social Responsibility,
Unum
Most people want to make the world a better place. They want to know they're needed and that their life has meaning and purpose.
One of my favorite stories about purpose is of a janitor who greeted President Kennedy with a broom upon an official visit to the NASA Space Center. Kennedy asked the janitor what he was doing, and the janitor responded, "Mr. President, I'm helping put a man on the moon."
Giving employees a clear, shared purpose that is bigger than their individual role is the first step to enhancing the human experience.
At Unum, we help the working world thrive throughout life's moments. Companies and their employees count on our financial protection benefits but also our simplicity, empathy, and expertise in how we support them. This is our shared purpose. It's bigger than enrolling benefits plans or processing claims. We're helping people and their families when they need it most.
Employees also recognize that real impact happens when people come together and take small steps that add up to real change. To truly enhance the human experience, your company should contribute to meaningful causes and make progress on important issues, showing clear commitment to make the world a better place.
Marie Webb
Senior Vice President, Human Resources and Chief Talent & Inclusion Officer,

EPB
Our viewpoint is constantly shaped by our experiences. I particularly appreciate how my perspective can be transformed by interacting with other people – especially those who are very different from myself.
While I was still in college, I discovered a passion for helping people identify their distinct point of view and align their God-given talent with jobs and development opportunities. As a human resources professional, I also gained a deeper understanding of how much people value being seen for what they bring to the table and the difference they can make.
That's why my starting point for working with someone is to express my genuine interest in them as a person. Time and again, I've found that when someone feels heard, acknowledged, and understood, their passion becomes evident. Gaining an authentic understanding of a person is an essential first step. Otherwise, we may miss transformational opportunities by focusing entirely on an employee's raw skills and core knowledge.
As leaders, it can be intimidating to go beyond the resumé, but by taking these extra steps, we can recognize the richness of their story and appreciate how much meaningful work matters to them and fills them with pride. You will also give yourself a feeling of indescribable purpose far beyond your own job description.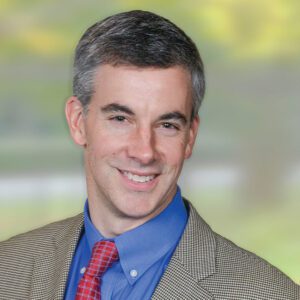 T. W. Francescon, Jr.
After wanting to be a professional baseball player and later a doctor, I pursued something even more meaningful: making empty boxes. At Southern Champion Tray, our mission is "to serve customers with great packaging and distinctive service in ways that value people and glorify God." You'll notice that we don't mention our products or profit in our mission. While manufacturing quality products and making a profit are critical to our growth, our focus is on people.
We strive to invest in the "whole person" and their family by offering our 766 team members free confidential counseling, mentoring programs, on-site wellness centers, Dave Ramsey financial classes, and FamilyLife marriage enrichment weekends. We also encourage and provide opportunities to give back to our communities, such as packing Operation Christmas Child boxes, fulfilling kids' Christmas lists through the Angel Tree, and giving blood during blood mobile visits. We try to foster an environment where our co-workers care for each other and our communities.
During the recent tornadoes, it was moving to see the generosity of our co-workers, and during this season of COVID-19, how our team has been excited to make face shields for the medical community, allowing us to be a small part of helping those who are serving on the frontlines of this crisis.
Brad Pope
Vice President, Human Resources, CHI Memorial and Chief Human Resources Officer – Southeast Division,

CommonSpirit Health
One of my favorite quotes is by Maya Angelou: "I've learned that people will forget what you said, people will forget what you did, but people will never forget how you made them feel."
This sums up a foundational strategy for all businesses and leaders looking to improve the employee experience. An organization can provide an engaging work environment and culture, but unless an employee realizes and feels their employer, leaders, and especially their direct supervisor are sincerely interested in them as a person, then all the perks, pay, and benefits may only be temporarily meaningful or satisfying until the newest perk, gadget, or pay raise comes along. The more meaningful experience for an employee is one that transcends extrinsic motivations and is rooted in compassion and inclusion. This is sometimes thought of as being overly sensitive, but an environment where employees are viewed by who they are – and not simply by their job – promotes a stronger sense of belonging and commitment to the organization. Meaningful work starts with the recognition that the employee is meaningful as an individual first. Businesses and leaders who identify and acknowledge this have the most committed employees, and as a result, the most success.
Sue Collins
Senior Vice President, Chief Human Resources and Communications Officer,

Tennessee Valley Authority
TVA was founded in 1933 with an innovation-forward mission to make life better for the diversity of people across the Tennessee Valley. Our collective values at TVA create a community where we agree about what matters. That's why we're committed to safety, service, integrity, and inclusion – the behaviors we are working to weave throughout our culture. From the person ensuring the health of employees through sanitized workspaces to the analyst protecting the integrity of our finances to the operator keeping the lights on, we find meaning in our work.
Beyond providing power with our local power company partners, we also help bring good paying jobs to our area and work to be responsible stewards of our environment. We care because in addition to serving the public through our mission, we are also their friends and neighbors. 
This purpose-driven mission, our values, and the aspiration to become the destination for difference makers are at the heart of the human experience at TVA. We know our success comes from our ability to effectively serve the 10 million people of the Valley, and we know we are helping build a legacy for a better tomorrow. What could be more meaningful?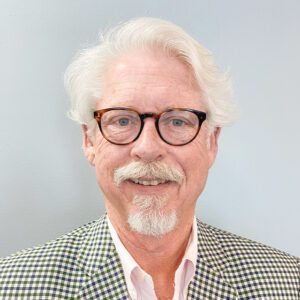 Mark Campbell
Manpower has been supplying staffing for Chattanooga for 61 years, and I have had the privilege of owning this franchise for 26 years. During this time, we have been able to help thousands of people find employment. How we work in this industry has changed technology-wise over the years, but the root of our work remains the same.
We have two customers: the associate and our clients. I learned a long time ago that people go where they are needed and stay where they are wanted. Many of our associates will walk into a client company and not feel like they have a home, which is a very uncomfortable feeling. We try to be that home. Even though we may not be able to find employment for everyone, I want everyone to leave Manpower feeling respected, valued, and honored. Technology does not provide that – caring people do.
At the end of the day, we all need to feel like what we do matters. It matters to God, to your family, and to your employer/employees. Laying out expectations in a respectful manner and being consistent with that message go a long way in ensuring employees feel heard, understood, and appreciated. The most effective bonus that an employer can give is: "Hey, you did a good job."
See Related Articles: