"Until I came to IBM, I probably would have told you that culture was just one among several important elements in any organization's makeup and success — along with vision, strategy, marketing, financials, and the like … I came to see, in my time at IBM, that culture isn't just one aspect of the game, it is the game. In the end, an organization is nothing more than the collective capacity of its people to create value."
-Louis V. Gerstner Jr., Former CEO of IBM
The culture of a company dictates not just what work gets done but also how work gets done. It dictates who you hire, who you promote, and who you fire. Culture can make or break your company – and it's one of the top challenges for leaders. Here, we asked local executives to share insight into their company culture and how they have created it.
Tangela W. Johnson
President,
North Georgia Corporate Consulting (NGCC)
Creating a successful corporate culture is both transformational and unpredictable. The unpredictable, elusive nature of culture change makes leaders uncomfortable and unsure of how to navigate the process. The process can be messy because commitment, clarity, and accountability are all required – in that order. Leaders drive culture; therefore, their level of commitment has to be unwavering. They have to commit to do the emotionally draining work of making difficult people decisions while simultaneously building the best team to support the new culture. Additionally, leaders have to clearly define and consistently communicate the values, the vision, and the strategic direction. Their narrative should amplify what employees and customers experience in the day-to-day operations. Finally, without accountability, a culture cannot successfully transform. Accountability is about clearly defining responsibilities and expectations that align with the behaviors, expertise, and actions needed to support the strategic direction. A healthy culture allows an organization to thrive from the inside out. It creates a synchronized, mutually beneficial experience and environment for its employees and its customers. Culture is a powerful differentiator that directs focus, leverages talent, maximizes resources, and ultimately impacts the bottom line.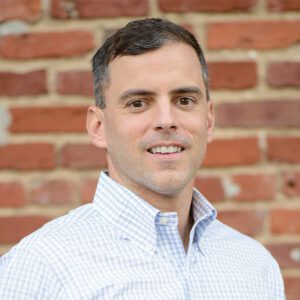 Andrew Ladebauche
CEO,
Reliance Partners
One of the most noticeable aspects about our Chattanooga headquarters isn't the open office floor plan or the casual attire; it's the flags hanging down from the ceiling – one for every nationality represented by our employees. In a traditional sense, the visual serves as a monument to our diversity-based culture. Unconventionally, however, it highlights how we leverage diversity not merely as a quota, but as a strategic advantage. With more than 20 nationalities represented, 18 languages spoken, a 52% female workforce, and a multi-generational employee base, Reliance is noticeably different from our competitors in an industry that is undergoing a major shift in demographics. To stay relevant in this space, we've zeroed in on culture (a byproduct of diversity) as a defining characteristic of our brand. Simply put, wherever there's diversity of heritage and diversity of age, there's diversity in thought as well. Consequently, all of these factors create an active environment for rapid growth, innovative decision-making, and best-in-class customer service.
Janelle Reilly
Market CEO,
CHI Memorial
I believe the culture found within CHI Memorial was formed on the foundation given to us by the Sisters of Charity of Nazareth (SCN) when they began this hospital in 1952. Our mission and values differentiate us and help foster the culture felt within the health system. We strive for excellence, with compassion and caring; we're obsessed with being a high-performing organization, and our staff and physicians are high caliber in competency. Our associates work hard to live out our mission every day. It's in our DNA that we care about each other, have a high standard of excellence, and always look for ways to be a high-performing organization. Early on, the sisters instilled that foundation in this organization, and it continues today. We're nurturing and growing it. Leaders in this organization are role models for open communication – sharing good and bad news, being transparent, fostering teamwork, and sharing data to drive improvement. All these things breed success and collaboration. We continuously work to build and maintain trust among our associates, physicians, and other care team members. The benefits of this type of culture include happy and engaged employees, along with better patient care and patient satisfaction.
Andy Stockett
Managing Director,
FourBridges Capital Advisors
Wall Street financier Jim Glanville once said: "The investment banking/M&A advisory business is about judgment and understanding people … with a little arithmetic thrown in." While we don't call ourselves a Wall Street firm, FourBridges does help business owners merge, sell, or acquire businesses. Our typical client is a business owner or founder who has spent years building a company, and selling that company to a private equity firm or a large corporation is a complex, time-consuming, emotional process. Since most of our team has operated and sold businesses before, we've stood exactly where our clients now stand, and we know what they go through when it's time to sell their 'baby.' More than any organized initiative or strategy, this is what has defined our culture. Our individual experiences have organically created a culture of respect, empathy, and above all else, listening. Our professionals always start with questions, not assumptions, when we're identifying an owner's objectives and reasons for selling. There's plenty of time to provide expertise, guidance, and 'arithmetic' as the selling process unfolds – that's our job, after all. But we're proud to say we've created a culture where it's equally important to know every client, ask the right questions, and of course, listen to the answers.
Taylor Monen
Co-Owner,
Monen Family Restaurant Group
Culture is something that we are constantly talking about behind the scenes in all of our restaurants. It is a topic that you will find throughout our training manuals. Mike and I made a promise to each other back in 2009 when we decided that we would open a second restaurant and grow our company that we would not grow unless we had great people pushing us to open more restaurants. This culture has been the foundation of our entire restaurant group and is the reason that we are in a position to open our 10th restaurant this year. We believe that great culture starts with ourselves and radiates all the way through our staff to our guests, and we work very hard to continue to build a great culture as we grow our restaurant group. Culture is not just about having fun at work – it's about responsibility and holding yourself and your teammates accountable in all aspects of what we do. Great food is nothing without a great team delivering an awesome experience to our guests each and every day. 
Jody B. Riggs, CPA, CFP®
Private Wealth Advisor,
Riggs & Associates
From the outset, we desired our business culture to be reflective of our personal values and in alignment with the services we provide. As leaders, we have a responsibility to design and define the cultural elements and to live them authentically. However, it is our team that uniquely refines and showcases that culture. Our top five practice values are integrity, relationships, service, collaboration, and excellence. Hiring decisions are impacted by how we anticipate new team members are able and willing to put these values to work in service to our clients and to each other. Culture doesn't exist without community, so we seek to create a culture built on the bedrock of true community, where all are valued, and collaborative efforts produce desired results. By respecting the personal values of the individual, we are able to create a harmonious, engaging, and fun environment for our clients and each other. My experience is that when individuals feel they truly 'belong,' they feel safe enough to share their ideas, to take risks, and are open to respectful dialogue. Seeking the input of others, even when opinions are not exactly aligned, creates a pathway to better solutions. Everybody wins: client and team.
Jon Weitz
Founder & CEO,
Avocet Hospitality Group, The Read House
If I had to choose one word to define the culture at The Read House, it would be 'empowerment.' We have worked hard to make sure every team member understands and believes that they have the opportunity to make a positive impact on the guests' experience at The Read House. We all set the stage for a journey back into the Roaring 20s and strive to give guests a glimpse of what it was like. Our culture allows our team members to define the guest experience every day. We give them guidelines of what we are trying to accomplish, but then allow each individual to create that experience in a way that is comfortable for them. Many hotel companies believe that standardization is the best way to achieve consistent results. We believe allowing people to be themselves (within well-communicated guidelines) creates more of a genuine guest experience that today's traveler seems to crave. Empowering our team members is the best way to create a culture that acknowledges differences and allows them to express that in different ways.
Todd Fortner
President & CEO,
Tennessee Valley Federal Credit Union
Culture is an extension of the mission of an organization. We are fortunate to be a part of an organization that exists for the betterment of its community. TVFCU is owned by the people who do business with us, and we have the common goal of improving the financial lives of our neighbors. This mission extends to our employees and creates an easy culture to develop. 'People helping people' has always been central to the credit union movement, and this concept resonates well with all generations. While vision, mission, and value statements are great, they are just the beginning foundation of company culture. If company philosophies are not practiced, they are merely documents on the boardroom wall. Company leaders must live and champion their mission and values. A couple of years ago, we noticed that we could be more mindful about being inclusive of all employees. Today, we are intentional about diversity and inclusion, and we work to ensure that all employees feel valued, supported, and respected. The values represented by our internal organizational culture extend to our interactions with the community and build a stronger organization.
Elizabeth Appling
Chief Diversity Officer,
Erlanger Health System
As Erlanger's Chief Diversity Officer, I am responsible for influencing, educating, impacting change, and embracing culture within the organization. Over the years, I have come to realize that no individual can change company culture; it takes a village to impact and transform culture. Through leadership from our CEO, executive team, and the board of trustees, as well as support from our associates, Erlanger has been transformed into a great place to work. It all comes back to our mission: "We compassionately care for people." Our 'Erlanger village' works hard to ensure that everything we do is done to carry out our mission, whether we're caring for our patients or our colleagues. This is the cornerstone of our company culture. This mission influences us to celebrate our successes, become more culturally aware, and identify areas of service needed in our community. Our team members go above and beyond in caring for their patients and coworkers, oftentimes doing much more than what is considered typical 'job duties.' Erlanger's workforce drives our culture, and I'm so proud to work for an organization that strives to compassionately care for our community.
Jonathan Frost
CEO & Founder,
J.D. Frost & Company
Our company culture at J.D. Frost & Company is directly reflected by our mission statement, "to revolutionize the accounting industry for our clients, employees, and partners." We pride ourselves on not being your typical accounting firm by doing things very differently here. Our team truly values each other and feels like a close-knit family, while still showing up every day focused, motivated, and ready to get the job done. Our mission statement is a powerful tool in encouraging our team to embody this 'revolutionary' mindset. We've worked hard to create a culture where our team feels valued, respected, and empowered to think outside of the box. We encourage an open and cohesive work style with our open office space and multiple collaborative workspaces. We recently asked all our employees to individually write up our firm's Explanation of Service by asking them to thoughtfully answer questions about what we really do and why we do it. Through this exercise, we've asked our team to fully commit to the vision of our leadership team and feel that our culture of accountability and forward-thinking will be more directly reflected by our team daily.
Kadi Brown
Affiliate Broker & Owner,
The Group Real Estate Brokerage
We consider the culture at The Group Real Estate Brokerage a sum of its parts. We are structured in such a way where independent contractors conduct business under the umbrella of our company. It is our collective energy, our hard work, and our mutual respect for each other that makes up our company culture. The Group focuses on an environment where our agents can be individuals driven toward success and can find support and a sense of belonging while having opportunities for collective collaboration while still focusing on their individual needs. We focus on hard work and success but believe family and a life outside of work is important. It is not uncommon to see an agent bring their kid to work, have a spouse drop by for lunch, or see an agent taking a breather by relaxing in the sunshine on the back patio. We have a relaxed but professional atmosphere that focuses on Southern hospitality and comfort, not only for our agents but for anyone who steps through our front door. An inviting culture encourages productivity, positive relationships, and loyalty, which can ultimately form a strong and lasting company.