Local CEOs Share Their Hiring Secrets
CEOs hold the reigns of a company. They make major corporate decisions, manage operations and resources, and work to meet the needs of both their customers and their employees. Yet one of the most important roles of a CEO is to surround themselves with a top-performing leadership team. With an effective team in place to offer counsel and perspective, innovate, and elevate the organization, the CEO can focus on leading the business to success.
So, what exactly does a CEO look for when building a world-class executive team? We asked local business and organization leaders to share their confidential checklist.
David Wade, President & CEO,

EPB

(Above)
The key to building an executive team is finding the balance between the words "executive" and "team." Running a company isn't a one-person show, and the executive team shouldn't be a group of mavericks in competition. As a CEO, I look for people who have different strengths, expertise, and perspectives. Every member of the executive team should bring something different to the table. They must be strong leaders with the proven ability to motivate people and get things done, but they shouldn't be cut from the same pattern. As a group, the executive team must be able to see and argue all sides of our options and opportunities, while also being able to reach a consensus for moving forward together. In other words, every member of the executive team must be a strong individual contributor who also understands and appreciates the strengths and contributions of the other team members.
It is incredibly important for effective leaders to surround themselves with a strong team. As a college president, I look for three key characteristics when building my leadership team.
First, I look for leaders who are secure enough to tell me when I am wrong. I need executive leaders who will let me know when I am about to make a mistake or that the current direction will not work. Knowledgeable leaders who are willing to speak up save valuable time and resources by avoiding unnecessary mistakes.
Second, I look for independent decision-makers who are able to rely upon their problem-solving skills and experiences to analyze and act on situations in their areas. Using our established leadership philosophy and college priorities, they make the right decisions at the right time.
Finally, I look for leadership team members who put the needs of the college above their own departmental or personal needs. We must be able to form a united team that puts the college first. This requires open communication within the leadership team, collaboration to address issues and set priorities, and transparent communication of decisions back to their divisions.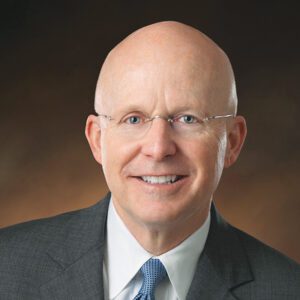 At the top of the checklist would be a commitment from the executive to help create a culture where associates love to come to work every day. They must be intentional about it. They must understand that our people are the most important resource in the organization and create the sustainable advantage against the competition.
Next comes a commitment to the purpose and direction of the organization. Company leaders must understand and believe in the mission, vision, and values of the company. The executive team must be able to provide a clear sense of the culture and ensure all associates share the same goal.
Once we clear those two important hurdles, there are a number of other qualities required. Bluntly put, have they been successful in the past? The best indicator of future success is past success. Integrity is not optional – honesty, trustworthiness, and having strong moral principles are a must. Do they have a positive attitude? A positive attitude by itself doesn't make a successful executive, but being negative will diminish their leadership potential. Are they a problem-solver? Anyone can spot a problem; leaders must be able to solve problems.
And finally, I always look for someone with high expectations for the performance of themselves and others. I want to be surrounded by people who are competitive and hate to lose!
My groundwork was laid when I started work in my first hotel. Operating in all the departments at one time or another, I learned from all the other employees. What works, what doesn't?
The way I see it, creating a company begins with surrounding yourself with people you can learn from. Then, you harness that and not only build a team, but more importantly, keep the team cohesive and intact for the longevity of your business with some key fundamentals:
Accountability: Don't be afraid to make the wrong decision, but when you do, have the courage to make it right.
Attitude: Nobody works FOR me; they work WITH me. This creates a team concept.
Communicate: Do this not by talking, but by listening and then offering guidance.
Culture: Treat people how you want to be treated. Respect is earned, not given.
Engage: Encourage growth, learning, and innovation in your business.
Have Fun: Create an environment that people want to be in, and participate in activities outside of work together.
When considering people as candidates to join our team, skills are a given, but we hire to our culture. We start with Our Purpose, Mission, and Values, which we call "Our Foundation."
Our Purpose is "to be people serving people." We look for servant leaders – people who see service as both their duty and a joy. Our Mission is "to deliver an exceptional experience to our clients, partners, and colleagues." We take servant leadership a step further and work to deeply understand the needs of our clients and colleagues, which helps us deliver exceptional experiences. Our Values are "trustworthy, selfless, and gritty." We seek people who are driven, demonstrate care for others above self, and persevere despite challenges.
We know if we hire to these principles, it builds a top-performing team. This doesn't mean everyone is a carbon copy. We seek a diversity of background and thought. Rather, it means if we are united on the fundamentals of who we want to be, we accomplish great things for our clients.
Finally, I agree with the thoughts of a theologian who said, "Leaders need to be real, gentle, understanding, and empathetic – people who show a human side." We're looking for people who show an attitude of grace to those around them, and yet retain a boldness to lead. I try to surround myself with people who exemplify these qualities. Hiring this type of executive team and employees builds a great culture and makes EMJ what is today and will be tomorrow.
As a self-professed sports fanatic, I believe that building an exceptional executive team means assembling players who possess unique skillsets that can be utilized by the entire organization. 
For example, the past months have brought great change to our company. Our merger of equals with IBERIABANK provided us with some tremendous opportunities and new ways to further serve our growing client base. At the same time, the Paycheck Protection Program launched, and our bankers were challenged to work quickly to meet the deadlines of a program with ever-changing guidelines. Throughout all of this, our team of utility players pivoted in ways to provide services while keeping our financial centers safe during the pandemic. Because everyone was willing to do whatever was necessary to meet the challenge, we emerged as a stronger team with an increased commitment to providing the best client experience and even stronger relationships with those we serve.
We also fulfilled every commitment made to organizations that were forced to cancel events that raised significant funds for the work done throughout the community. These organizations make Chattanooga a better place to live, work, and play; however, as bankers, we know they are also a great investment in our future. I'm fortunate to be surrounded by a team of all-stars who share our company's passion for service and truly embrace the art of the pivot.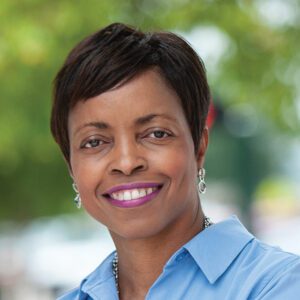 The list of attributes that CEOs should aspire to has been researched and written about to the point of ad nauseam. Even still, we covet the list. We want the ingredients in that special sauce, so I'll share what I consider the trifecta of leadership qualities. The first two, vision and intuition, carry the day because these twins drive legacy. However, no legacy can be created without my third favorite: a trusted, talented executive team. No leader can accomplish anything great alone.
Exceptional executive teams have an abundance of talent and trust. It is the kiss of death for a CEO to be surrounded by incompetent people who can't be trusted. Understanding the talent needed to accomplish the vision is the first step. Second, if, as CEO, you can't trust your team to tell you the unfiltered truth and expertly execute the mission, either your ego is too big, your vision is unclear, or you might have control issues – all of which can become organizational land mines. Even though most successful CEOs experience a few failures on the road to building their core team, the smart ones "fail fast." They understand that a synergized, effective team is a must-have. These laser-focused "strategicians" make vision and legacy achievable. Having a trusted, talented executive team is the secret sauce, but it takes a pinch of patience and a whole lot of wisdom to get the recipe just right.
Rick McKenney, President & CEO,

Unum
Building a world-class executive team is not that different from building any high-performing team, but it does have some nuances that require thoughtful attention. Executive teams must represent the values and purpose of the company, as the cascading impact of leadership is so important. For Unum, our purpose is to help the working world thrive throughout life's moments, and for our teams, we represent our values through "We are Unum." This is the cornerstone of our expectations and the basis for what we are looking for in our senior leaders.
An appreciation of differences: When building out an executive team, diversity is critical. The individuals need to bring professional expertise, but we need different backgrounds, ideas, and perspectives to have a strong leadership team. 
Unwavering customer focus: Our purpose of helping the working world constantly reminds us why we are here, and leaders need to feel it deeply and be able to share it with their teams. 
Inspirational vision: We ask all our employees to have a passion for achieving results, and our leadership team needs to be looking over the horizon for what is coming next and what is possible. They then need to be able to clearly articulate where they are going and why, while empowering their team to help chart the course.  
A caring spirit: This applies to how the leader motivates their team and how they engage in their surroundings and communities. It is one of the things that makes Unum special and is personified by its leaders. 
These are just a few of the traits we look for in our senior leaders here at Unum.
Eric Fuller, President & CEO,

U.S. Xpress
Building an executive team is like building a professional sports team. You need people who complement each other and fill gaps where others are lacking. I like to start by finding people with an incredible strength in one certain area. It's nice to have someone well-rounded, but I'd rather have an absolute superstar in one or two key areas. At our size, I'm able to hire people around them who can help fill their deficiencies. It's about having all the qualities represented that we need as a whole, not as individuals.
I look for a few executers who I can give a task to and know not only will it be taken care of, but it will also be done well every time. Then I want a couple of innovators – people who push the envelope. Managing this type of person can be time-consuming and frustrating at times, but the investment is worth it every time a brilliant idea is brought to the table. Lastly, I like to have a few solid teammates – those who excel working in a team and keep the cohesiveness of the team together, progressing toward a common goal. 
Naturally, when filling these roles, I want the most talented people I can find. I like to have people from different companies, different experiences, and even different industries. I want people who bring me and the rest of the team out of our comfort zone.
I've built a team that I'm proud to work with every day, but the search is continuous. As the company's needs evolve, so does the team. It's all about looking forward, not back.
Here are a few points worth considering when building a world-class executive team:
Diversity: Different people bring different views to the team. I don't want my team to all think the same way. The best ideas come from socially diverse groups (meaning people of different ethnicities, ages, genders, and political views). 
Boldness: I want a team that is not afraid to share their viewpoints or disagree on topics with me or with each other, who respectfully value other opinions, and who don't make others uncomfortable for sharing differing views.
Change-makers: Just because we have always done something the same way is not a reason to keep doing it that way. Our team needs to always think about the best way to do something with the best results. 
Hiring proactively: I like several members of our team to interview candidates and give feedback on what they think about the candidate. I also like to have either a meal or a drink with them to see how they do in a social situation. Never hire out of desperation – wait to find the best candidate.
See Related Articles: